Let's Watch a Video!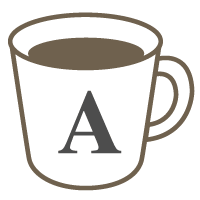 0min 800 Points
No Skype
Good for listening, writing and learning natural English expressions!

Material
Flexible
Description
In this lesson, you will:

1. Watch a video
2. Answer 3-5 questions about the video

After you answer the questions, I will:

1. Check if you answered the questions correctly
2. Correct your grammar/writing
3. Provide you with reasons why your writing was incorrect
4. Give you natural English expressions to use in the future
5. Answer any questions that you have

If you want to take a Skype lesson to talk about the video:

1. Please let me know that you want to take a Skype lesson
2. I will send you a 25% off coupon for a Daily Conversation lesson

This lesson is a great way to improve your overall English ability and it is fun!

I will send you a short 3-5 minute video to watch from YouTube or TED.

I usually recommend an interview style video, so that you can see how native English speakers hold a conversation. These videos will include a lot of natural English expressions, so they are good for students of any level.

If you want more of a challenge, I will send you more of an academic style video. These videos are great for students who are going to take an English proficiency exam, like IELTS, TOEFL or TOEIC.

I'm more than happy to find a video that will suit your needs. If you have a special request, just let me know!

In addition, you will always have this lesson to reference in the future. You can always go back and watch the video after the lesson is over and see if you can answer the questions better!

I think this is a tremendously valuable lesson for students!
- improve your listening
- improve your writing
- by improving your writing, you are improving your speaking
- improve your grammar
- learn new idioms, vocabulary and natural expressions

If you have any questions about this lesson, please let me know :)


This tutor's cancellation policy
Before request is confirmed (fixed)
• Cancellation possible at any time without charge.

After request is confirmed (fixed)
• Less than 12hours before lesson start time.→ 100% of price charged.
• No-Show→ 100% of price charged.
Tutor's profile
From:

In:

3484

Lessons

477

Students
Yes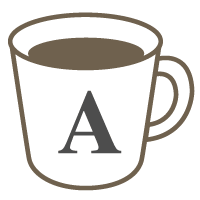 Available Times
| | | | | |
| --- | --- | --- | --- | --- |
| Mon | 14:00 | - | | 16:00 |
| Mon | 20:00 | - | | 23:30 |
| Tue | 18:00 | - | | 20:00 |
| Tue | 21:30 | - | | 23:30 |
| Wed | 20:00 | - | | 23:30 |
May change depending on week
Hi!My name is Matthew and I am from Buffalo, NY. I have been teaching English to Japanese students since 2006, when I moved to Japan. I lived there until 2012 and really enjoyed my time there. ...
All lessons offered by this tutor
Available Times
---
※ Times are shown in Asia/Tokyo. They'll convert to your timezone when you log in.
Feedback (7)
***u2020

楽しく取り組めます。とても添削が丁寧です。時々添削が遅くて待ちきれなくなりますが、毎回とても楽しくできています。

***u2020

いつもとても楽しいお題で飽きずに続けられます。添削もとても丁寧でフレンドリーな感じが伝わってきます。

***amoto.zibiinkouka

たいへん真面目な先生です。きちんと指導されます。お薦めします。

***amoto.zibiinkouka

英文がきちんと構成された講師です。ネイテイヴスピーカーのすべてが、英語が正しいとは限りません。ただ、単に、英語を日常レベルで話せるだけ。という講師もたくさんいます。Mtthew先生はきちんと教育を受けたレベルの英語を使うので正確です。

***amoto.zibiinkouka

丁寧に、詳細に、かつ具体的に、文章を添削していただけます。米国人の講師のなかには、ただ、単に、英語が母国語であるという理由だけで、日本人に英語を指導している人が多々いますが、彼らのレベルとは一線を画すと思います。詳細に、文法的誤りを添削されますし、その指導は知性的です。