Yukiki
❀Your Classroom❀〈10 Times〉
Pack of 10

❀Your Classroom❀〈10 Times〉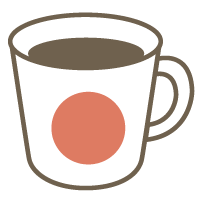 50min 8,500 Points (850 Points per lesson)
Skype Lesson
You can order a customized lesson. Please let me know your needs and wants beforehand.

Material
Flexible
Lesson Pack Details
This is a 10-lesson pack. You will be issued 9 "coupons" when the first request is confirmed. You will be able to use these coupons for subsequent requests in the pack. Please note that all requests related to this pack must be taken within 90 days of the confirmation date of the first request.
Description
【I will send you correct expressions and words in the Skype chat box while we talk. Feel free to utilize them both during and after this lesson.】

Are you interested in creating a customized lesson for you? For example, you might want me to teach you…


①Grammar
→Study only particles
→Study only tense

②Conevrsation
→Honorific/Direct speeches


③Kanji
→Want to be able to read kanji, or want to learn radicals (Bushu)…


④News
→Want to read editorials


⑤Reading comprehension
→Want to read a famous Japanese book
→Practice reading
⑥Want to overcome my weaknesses…and etc…
〈Topic〉
①Daily conversations, Hobbies
②News
③Politics
④Japanese Culture
⑤Travel to Japan
⑥Reading Comprehensions
⑦Role Plays
⑧Mexican Culture
⑨Travel to Mexico
⑩Anime
⑪Movies
⑫Comics, Manga
I am excited to see you in my lesson!
Let's say, if you want to study grammar in the first half of this lesson and spend the last half for the conversation practice, that is fine too!

Yukiki☆

【 Cafetalk Translation / December 2018 】
This tutor's cancellation policy
Cancellation of pack lessons
• 'Unstarted' lesson packs
(1)
can be cancelled any time. Used Points will be completely refunded. If a 'started' lesson pack
(2)
is cancelled, you will be refunded 50% of the price of the remaining lessons provided that the lessons are unrequested, unconfirmed or not within 24 hours of their scheduled start times.
(1) A lesson pack for which none of the requests have been confirmed by the tutor.
(2) A lesson pack with at least one confirmed request. (By confirming the date and time for the first lesson in the pack the tutor confirms the pack as a whole and coupons are automatically issued)
Cancelling individual requests in a pack
• If you wish to cancel a single lesson that belongs to a pack but not the whole pack, you can do so via the request page. In this case, the coupon used to book the lesson will either be refunded or collected, based on the following policy.
---
Before request is confirmed (fixed)
• Cancellation possible at any time without charge.
After request is confirmed (fixed)
• Less than
6hours
before lesson start time.→ Coupon will be consumed.
•
No-Show
→ Coupon will be consumed.
Tutor's profile

From:

In:

1274

Lessons

180

Students
Yes
All lessons offered by this tutor
Available Times
---
※ Times are shown in Asia/Tokyo. They'll convert to your timezone when you log in.
Feedback (24)
***a.cafetalk

Yukiki 先生と一緒に会話を勉強するのは、いつも面白いです!ありがとうございました。^^

***bertomorales

ありがとうございました、レッスンは有用だった!( ^ω^ )

***a.cafetalk

Yukiki 先生が教えてくれたおかげで、最近は私は日本語を話すことに少し自信がつきます。 本当にありがとうございます!:-)

***a.cafetalk

Yukiki's lesson is always very interesting. 今日もありがとうございました!^^

***a.cafetalk

今日もたくさんの日本語を勉強になりました。次回もよろしくお願いします。^^