Kevin
IELTS Writing Task 1 & 2
IELTS Writing Task 1 & 2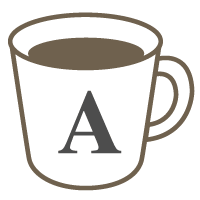 60min 6,800 Points
Has Trial
10min 500 Points
Skype Lesson
Premium service with an experienced teacher to quickly increase your IELTS Writing score.

Material
Original Material
Description
This is a premium tutoring service that will guide you to getting a score of between 6.0 to 8.0 in the IELTS Writing test. I have helped hundreds of students in Japan get their goal score using my own unique lesson materials and careful, clear guidance in both Japanese and English.

If you don't want to mess around and want the fastest way to get your IELTS writing goal score then choose this lesson and let's get started. :)


First Lesson Contents:

Preparing (quickly finding the topic and main features)

Writing the introduction

Writing the 'overview'

Wrting 'main feature' content

Wrting 'support' sentences

How to write faster!
Essential tips to getting a high score in Task 1
*I will give you homework to complete before the next lesson.
Following Lesson Contents:

Detailed feedback on your homework essay writing including: potential score, grammar and vocabulary and advice on how to improve.
This tutor's cancellation policy
Before request is confirmed (fixed)
• Cancellation possible at any time without charge.

After request is confirmed (fixed)
• Less than 12hours before lesson start time.→ 100% of price charged.
• Between 12-24hours before lesson start time.→ 50% of price charged.
• No-Show→ 100% of price charged.
Tutor's profile

From:

In:

4699

Lessons

765

Students
Yes
All lessons offered by this tutor
Available Times
---
※ Times are shown in Asia/Tokyo. They'll convert to your timezone when you log in.
Feedback (79)
***bee.head.hayashi

IELTS Writingの授業初回でしっかりカウンセリングをしてくださり、やるべきことが整理されました。 エッセイについては、自分では気づけないようなミスや曖昧な論理展開に対する指摘もして頂けました。 特によかった点は復習方法の具体的なやり方を指示してくださったことです(指摘されたことをぶつぶ… more

***a30

Thank you for the lesson! I could get a lot of tips and techniques. I keep up with practicing :) ケビン先生はさすがプロフェッショナルだなと思う目から鱗のレッスンでした。 IELTSを受けよう… more

***o519

実際に書き上げたエッセイを用いての指導は大変頭に入りやすく、なるほど、と思う改善法をたくさん知るができました! また最大の特徴は自分に合ったレクチャーを受けられる点だと思います。 個人個人の必要に合わせた教え方をしてくださるので、大変為になります。

***obuhiro

It's great. I had a good time.

***i_chujo

Thank you so much for giving me lots of constructive feedback! Your lesson is pretty challenging but very rewarding. I learned a lot and got motivated… more