Claire
Write a diary in French (No Skype)
Pack of 15

Write a diary in French (No Skype)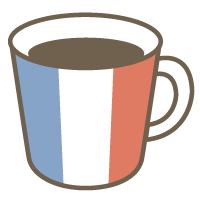 0min 7,500 Points (500 Points per lesson)
No Skype
Improve your writing skills and your grammar by writing a diary.

Material
Flexible
Lesson Pack Details
This is a 15-lesson pack. You will be issued 14 "coupons" when the first request is confirmed. You will be able to use these coupons for subsequent requests in the pack. Please note that all requests related to this pack must be taken within 90 days of the confirmation date of the first request.
Description
- Why keeping a journal ?



By keeping a journal, you will have to think about what expression to use to express yourself. Unlike the Skype lesson, you have more time to think about what you want to say, so this exercice will help you to expand your vocabulary.



- Why a 15 lessons pack ?



I really believe that consistency is key when learning a language. When you achieve the 15 lessons and look back on your first writings, you will be very surprised of the great progress you made !



- How long can be my text ?



Your diary entry should not exceed 200 words. If your text is over 200 words, you can book 2 lessons ! :)



- What should I talk about ?



You can talk about your day, of course ! Or anything. I will also provide you with some prompts according to your level if needed.


Cafetalk's cancellation policy
Cancellation of pack lessons
• 'Unstarted' lesson packs
(1)
can be cancelled any time. Used Points will be completely refunded. If a 'started' lesson pack
(2)
is cancelled, you will be refunded 50% of the price of the remaining lessons provided that the lessons are unrequested, unconfirmed or not within 24 hours of their scheduled start times.
(1) A lesson pack for which none of the requests have been confirmed by the tutor.
(2) A lesson pack with at least one confirmed request. (By confirming the date and time for the first lesson in the pack the tutor confirms the pack as a whole and coupons are automatically issued)
Cancelling individual requests in a pack
• If you wish to cancel a single lesson that belongs to a pack but not the whole pack, you can do so via the request page. In this case, the coupon used to book the lesson will either be refunded or collected, based on the following policy.
---
Before request is confirmed (fixed)
• Cancellation possible at any time without charge.
After request is confirmed (fixed)
•
More than 24 hours
before lesson start time.→ Cancellation is possible at any time.
•
Less than 24 hours
before lesson start time.→ The tutor may take a cancellation fee.
•
No-Show
→ The tutor may take a cancellation fee.
(Please check with the tutor for details.)
Tutor's profile

From:

In:

1854

Lessons

261

Students
Yes
All lessons offered by this tutor
Available Times
---
※ Times are shown in Asia/Tokyo. They'll convert to your timezone when you log in.
Feedback (2)
***e_90

Claire provides thoughtful journal topics to write about. She also gives prompt and thorough feedback. I really think my writing in French has improve… more

***e_90

Claire est toujours très serviable est elle me donne de bons conseils. J'adore cette leçon !