Pack of 5

Shortened Open Conversation Study Pack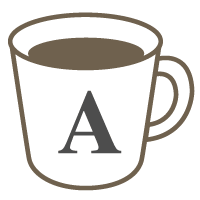 30min 5,000 Points (1,000 Points per lesson)
Skype Lesson
Everything you love about the Shortened Open Conversation Lesson, but at a lower price per lesson!

Material
Flexible
Lesson Pack Details
This is a 5-lesson pack. You will be issued 4 "coupons" when the first request is confirmed. You will be able to use these coupons for subsequent requests in the pack. Please note that all requests related to this pack must be taken within 90 days of the confirmation date of the first request.
Description
Love the Shortened Open Conversation Lesson and want to study at a discounted price? Then this lesson pack is for you!

It is still a quick free chat or topic based lesson where we keep it short and sweet. Detailed Skype notes are still provided. Everyone has a hectic life, but setting just 30 minutes aside everyday to dedicate towards your English speaking ability can help you to achieve your personal goals!
This tutor's cancellation policy
Cancellation of pack lessons
• 'Unstarted' lesson packs
(1)
can be cancelled any time. Used Points will be completely refunded. If a 'started' lesson pack
(2)
is cancelled, you will be refunded 50% of the price of the remaining lessons provided that the lessons are unrequested, unconfirmed or not within 24 hours of their scheduled start times.
(1) A lesson pack for which none of the requests have been confirmed by the tutor.
(2) A lesson pack with at least one confirmed request. (By confirming the date and time for the first lesson in the pack the tutor confirms the pack as a whole and coupons are automatically issued)
Cancelling individual requests in a pack
• If you wish to cancel a single lesson that belongs to a pack but not the whole pack, you can do so via the request page. In this case, the coupon used to book the lesson will either be refunded or collected, based on the following policy.
---
Before request is confirmed (fixed)
• Cancellation possible at any time without charge.
After request is confirmed (fixed)
• Less than
12hours
before lesson start time.→ Coupon will be consumed.
•
No-Show
→ Coupon will be consumed.
Tutor's profile

From:

In:

Yes
Available Times
| | | | | |
| --- | --- | --- | --- | --- |
| Tue | 07:00 | - | | 07:30 |
| Tue | 07:30 | - | | 08:00 |
| Tue | 08:00 | - | | 08:30 |
| Tue | 08:30 | - | | 09:00 |
| Tue | 09:00 | - | | 09:30 |
Hello everyone. I'm Erin. I am an English teacher that lives in the suburbs of San Francisco. I am originally from Washington state. I think that place has so many beautiful trees. I am a pe...
All lessons offered by this tutor
Available Times
---
※ Times are shown in Asia/Tokyo. They'll convert to your timezone when you log in.
Feedback (16)
***_type_r

今日は、「コンピュータ」のトピックでディスカッションを行いました。 先生としては専門外のトピックだった思いますが、私がプログラマーというのを考慮してか、事前に調べて話してくれます。 その熱意と、プロフェッショナルな姿勢は素晴らしいと思います。 レッスン中は、こちらが話した英語を随時チェックして… more

***_type_r

基本的には、先生が提案するテーマについて話をしますが、こちらからテーマをリクエストする事も可能です。 アドバイスをくれた内容について質問をしたら、レッスン後に詳しく調べて、わざわざメッセージを送ってくれました。 とても、丁寧で熱意がある先生だと思います。

***_type_r

今日は、電気自動車をテーマにしてディスカッションしました。 適宜、質問や英語の修正を指摘してくれるので、日常会話以上の練習には良いと思います。

***uya_Iwamitsu

二週間ほどブランクが空いてしまって、久しぶりにErin先生のレッスンを受講。 やはり素晴らしい。何気ない会話の細かいポイントを、英語でより自然に言う為にアドバイスをしてくださるのは非常に有効。 そして何より話題豊富な先生なので、話していて楽しい。 Hi Erin, thank you fo… more

***_type_r

このクラスでは、テーマに沿って簡単なディスカッションを行います。 適宜、間違いを直してくれるので、良い練習が出来ると思います。 また、日本在住経験もあるので、日本に理解がある方で、レッスンを受けやすいと思います。