Business Korean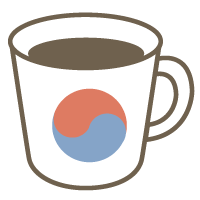 50min 1,500 Points
Has Trial
20min 0 Points
Skype Lesson
This is a unique class in which we will learn from the fundamentals all the way to business-use Korean. We will pay special attention to areas that Japanese learners struggle with, learning patiently and deliberately at your preferred pace.

Material
Original Material
Description
You will learn from the basics all the way to business Korean. Since I am Japanese, I can give you careful guidance through areas that Japanese students have trouble with. I will teach patiently, deliberately, and according to your preferred pace.

・Lesson Objectives
Hangul Pronunciation, basic greetings and phrases, reading and writing, business conversation

・Target Level
Beginners

・Class Materials
I will prepare the class materials, but if there are any textbooks that you prefer, please don't hesitate to let me know. If you want to use a particular textbook, please email me the URL or a scan beforehand. Most of the text that I have prepared for this class are PDF files.

■About Me
*.゜。:+*.*.゜。:+*.゜。:+*.゜。:+*.゜。:+*.゜。:+*.゜。:+*.゜。:+*.゜

This year will be my 7th year as a Korean teacher. I have experience teaching at companies, universities, and to individuals. I offer customized lessons arranged to fit each individual's needs.

*.゜。:+*.゜。:+*.゜。:+*.゜。:+*.゜。:+*.゜。:+*.゜。:+*.゜。:+*.゜。*


여러분 안녕하세요!저는 아야매입니다.(Hello everyone! I'm Ayame)

This year will be my 7th year as a Korean teacher. When I first decided to study abroad at Korea's Yonsei University, I was a complete beginner and couldn't follow what was happening during class. I had to take supplementary courses and I remember crying while studying at a cafe in Myeong-dong. However, I never gave up, worked my way up until graduation, and now I am pursuing a career in teaching Korean. I also have experience teaching Japanese in Korea. The students I taught successfully passed their entrance exams to Japanese universities.

When it comes to studying Korean, I am confident that I can show you how to conquer your stumbling blocks because I had to overcome the same struggles.
It is very important to study continuously, but don't worry! I will match the lesson to your pace, so please relax and enjoy the class.

■Brief Personal Record
Hosei University, Faculty of Law, Department of Law
Korea: Yonsei University Language Institute
China: Peking University Language Program, short term entry into Peking University Guanghua School of Management

While studying abroad in Korea:
・Taught Korean at the Korean branch of a Japanese audio-visual manufacturing company
・Japanese tutor to Korean locals

After returning to Japan:
・Teaching Korean to individuals, started interpretation
・Business trip teacher for a food manufacturing company in Osaka

While studying abroad in Peking University:
Worked through the Japanese branch of a Taiwanese record company called "Rock Records" and translated Taiwanese and Korean song lyrics.

Current:
・Cafetalk Teacher
・Part time lecturer at an online university

■Literary Work
In quarterly magazine "Seoul Literature" Vol. 8 ed. 28 (in collaboration with Tosho Shuppan Korea, 2006/03/10), my Korean poem won first place out of four chosen works.

■Speeches, Lectures
・07/2010: Meiji University affiliate Nakano High School, lecture for high school students (NPO's "Business Cram School for 16 year olds," by request)
・11/2010: Hosei University Faculty of Lifelong Learning, Seminar for International Students (2 times)
・12/2010: Hosei University Faculty of Lifelong Learning, "Community Education Planning" guest lecturer
・04/2013: Hosei University, "Educational Principles" guest lecturer

■Notices (PLEASE READ)

①About the pace of the class
We will go at exactly the pace you need, so please don't worry! This is the beauty of one-on-one lessons.

②About the beginner level
The class contents will be based on "beginner levels" as determined below

(Test of Proficiency in Korean)
Beginner Level
Level 2 Can handle expressions necessary for everyday life situations such as telephone calls, requests, public organizations, etc.
Level 1 Can handle fundamental expressions necessary for everyday life situations such as introducing oneself and shopping

(The Korean Language Proficiency Test)
Level 4 Can order food, go shopping, make requests, and understand short sentences
Level 5 Can use set phrases such as greetings and self introduction, can use basic expressions to talk about oneself

※Intermediate Level Class pending


■Customer Comments
I will introduce comments I received in the mail

<From customers who requested translations>
「선생님은 친절하시고 언어선생님으로써도 책임감이 강하신 분입니다. 감사합니다!」

「선생님 정말 최고에요!!감사합니다!!!」

<From students who attended my classes>
"It was my first lesson! Thank you very much. It was really easy to talk to you so I felt relaxed. I'll come again!"

"Thank you for the well thought out lessons. I think you are great at explaining things. I'll see you again!"

(Impressions from people abroad)
「あやめ老師相當的親切、專業
雖然是免費的體驗課程,老師依然用心,並且耐心地瞭解我在學習上的需求,積極地幫我規劃課程,並在有限的時間內讓我瞭解老師的教學方針!!真的非常棒!!
在對話的過程中,老師更細心的一一指正我錯誤的語法,讓我獲益良多!!」

"Dear Ayame-Sensei, thank you very much for the lesson. You made everything easy to understand and I had a good time. I am very grateful that I got to chat with you."
Cafetalk's cancellation policy
Before request is confirmed (fixed)
• Cancellation possible at any time without charge.

After request is confirmed (fixed)
• More than 24 hours before lesson start time.→ Cancellation is possible at any time.
• Less than 24 hours before lesson start time.→ The tutor may take a cancellation fee.
• No-Show→ The tutor may take a cancellation fee.
(Please check with the tutor for details.)
All lessons offered by this tutor
All Lessons
Korean
Japanese
Chinese
Available Times
---
※ Times are shown in Asia/Tokyo. They'll convert to your timezone when you log in.
Feedback (15)
***azu

前回の授業もしっかり教えて頂きありがとうございました。もうすぐ初級のテキストが終わりますが、それらが少しでも使えるよう、日記など、自己努力もしていきたいと思います。引き続きよろしくお願い致します。

***azu

久しぶりのレッスンになりましたが、テキストから派生し色々なポイントを教えて頂き有難う御座いました。又来年も宜しくお願い致します。

***azu

日記の添削や実用的なフレーズ等、丁寧に教えて頂きありがとうございました。継続して自分が言いたいことを文章に書けるように努力します。引き続き宜しくお願いします。

***azu

今日もしっかりためになる知識を説明して頂きありがとうございます。少しでも慣れるよう、自己学習していきます。引き続き宜しくお願いします。

***azu

今日も丁寧に教えて頂き有難う御座いました。まだまだ自分のものにはできていませんが、継続して復習していきます。