Atelier d'écriture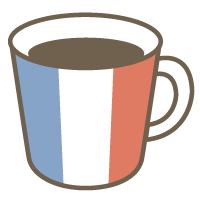 0min 1,500 Points
No Skype
Entraînez-vous à écrire sur des sujets divers.

Material
Flexible
Description
Entraînez-vous à écrire des textes courts mais précis sur des sujets divers.
Vous pouvez choisir un sujet libre ou écrire sur un sujet que je vous proposerai de temps en temps dans la rubrique des profs. Vous pouvez également m'envoyer un texte simple comme un extrait du journal de votre quotidien ou une courte lettre ou email par exemple.
Apprendre une langue étrangère, c'est aussi apprendre à reformuler plus simplement les pensées complexes que nous avons dans notre langue maternelle. S'entraîner à écrire, c'est une manière de développer notre style d'expression dans la nouvelle langue.

Envoyez-moi 250-300 mots sur le sujet et je vous renverrai la correction dans les 48-72 heures dépendant des jours.
La réservation dépend du nombre de mots écrits donc réservez le cours une fois que votre texte est prêt et envoyez-le moi en même temps que la réservation.
Je me réjouis de lire votre composition !

Get used to writing short and simple but precise texts on diverse topics.
You can choose a free topic or write on a topic that I will suggest in the teachers' column. You can also send me a very simple text like a journal on your daily life or a short letter or email for example.
Learning a foreign language is also about learning to translate the more complex thoughts we have in our native language into more simple phrasings that are correct and communicate what we are trying to say. Working on your writing allows you to develop your expressive style in the new language.

Send me 250-300 words on the topic and I will send you the correction in 48-72 hours depending on the days.
The booking type depends on the number of written words so you can book the lesson once you have written the text and you can send it to me at the time of the booking.
Looking forward to reading your text !
This tutor's cancellation policy
Before request is confirmed (fixed)
• Cancellation possible at any time without charge.

After request is confirmed (fixed)
• Less than 2hours before lesson start time.→ 100% of price charged.
• Between 2-24hours before lesson start time.→ 50% of price charged.
• No-Show→ 100% of price charged.
Tutor's profile

From:

In:

1975

Lessons

236

Students
Yes
All lessons offered by this tutor
Available Times
---
※ Times are shown in Asia/Tokyo. They'll convert to your timezone when you log in.
Feedback
No comments, not yet.