Carmen T.
Basic ESL Course for Adults & Young Learners, Lesson Topic by Request
Description
This ESL (English as A Second Language) course is based on one of the most widely used and most successful English course called "Interchange Intro" 5th edition, with authors Jack C. Richards, Jonathan Hull, Susan Proctor. Interchange Intro is designed for beginning students needing a thorough presentation of basic functions, grammar structures, and vocabulary. Intro is based on the principle that low-level learning does not equal low-level thinking.
Recommended level : CEFR Levels: A1 (Basic User) - B1 (Independent user)
*Required : Learner must first request the Free Trial Session offered by the tutor for Assessment and Counselling before proceeding with the course proper. Thanks!
The course is best taken as a progressive series starting from Unit 1 & ending at Unit 16. But in this "Ala Carte" set-up, you can choose or request your own lesson number or topic without the need to follow the sequence suggested below.
Every unit in Interchange Fifth Edition contains two cycles, each of which has a specific topic, grammar point, and function. The units in Level Intro contain a variety of exercises, including a Snapshot, Conversation, Grammar focus, Pronunciation, Discussion (or Speaking), Word power, Listening,Writing, Reading, and Interchange activity. The sequence of these exercises differs from unit to unit.
Each lesson is 60 minutes long.


These lessons can also be supplemented by the Interchange Intro Video Program
Lessons that correspond with a particular lesson number from this course.


Tutor's After-Lesson Oral Rubric Assessment can be given upon request.
Sample Lesson Page :
Choose a Title / Topic -
description for each topic can be provided by the tutor upon request.
6. I ride my bike to school.
9. I always eat breakfast.
10. What sports do you like?
11. I'm going to have a party.
16. Can I take a message?
Materials, including the audio files will be provided for each lesson in this course upon request, but buying your very own copy of "Interchange Intro" 5th edition will give you your unique lesson code that will give you access to new digital tools that are available like an online workbook with fun games & activities to further enrich your English language learning experience beyond our online classroom.
Important! Please clearly indicate in the Comments section of your request the particular lesson number & title that you've chosen to study. You can only choose 1 topic per 60 minute "Ala Carte" lesson.
This tutor's cancellation policy
Before request is confirmed (fixed)
• Cancellation possible at any time without charge.

After request is confirmed (fixed)
• Less than 1hours before lesson start time.→ 50% of price charged.
• Between 1-6hours before lesson start time.→ 50% of price charged.
• No-Show→ 50% of price charged.
Tutor's profile
From:

In:

Yes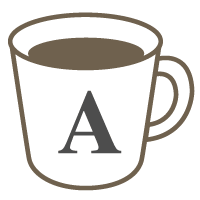 Available Times
| | | | | |
| --- | --- | --- | --- | --- |
| Mon | 19:00 | - | Tue | 01:00 |
| Tue | 19:00 | - | Wed | 01:00 |
| Wed | 19:00 | - | Thu | 01:00 |
| Thu | 19:00 | - | Fri | 01:00 |
| Fri | 19:00 | - | Sat | 01:00 |
Who Am I? - A Short IntroductionHi, my name is Carmen and you can call me Carla for short. I studied psychology and have worked for nonprofit organizations in the educational and legal fields. I've a...
All lessons offered by this tutor
Available Times
---
※ Times are shown in Asia/Tokyo. They'll convert to your timezone when you log in.
Feedback
No comments, not yet.