Fun French (Basic)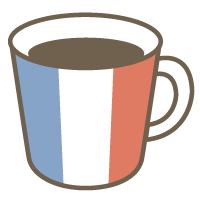 50min 2,400 Points
Skype Lesson
Recommended for people who have studied a little French before, but want to start over. As soon as we have a solid foundation in the basics, we will take the next steps.

Material
Flexible
Description
Did you study French before, but have forgotten it? Are you uncomfortable reading and speaking French? Do you want to get to the next level? We will find your weak points and work on improving them.

I think that in reality, there are many more people at this level trying to figure out where to go from here than people who are starting out with French for the first time. After you can understand simple French, it is important to expose yourself to more and more so that you get used to French.
    
Each lesson I will prepare about 5 lines (depending on your pace and level, I can do more or less) of French sentences. The topics will vary from sightseeing information, newspaper articles, magazines, advertisements, recipes, childrearing books, picture books, etc. Please feel free to choose! I will have you read those before the lesson.

The lesson will consist of reading short sentences aloud, checking their meaning, and question time.


This tutor's cancellation policy
Before request is confirmed (fixed)
• Cancellation possible at any time without charge.

After request is confirmed (fixed)
• Less than 1hours before lesson start time.→ 50% of price charged.
• No-Show→ 50% of price charged.
Tutor's profile

From:

In:

1446

Lessons

109

Students
Yes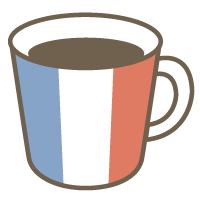 Available Times
| | | | | |
| --- | --- | --- | --- | --- |
| Tue | 10:00 | - | | 12:00 |
| Wed | 09:00 | - | | 10:00 |
| Wed | 10:00 | - | | 12:00 |
| Wed | 13:00 | - | | 14:00 |
| Thu | 10:00 | - | | 12:00 |
Whether you want to start learning French now, want to start over, or want to learn it for work or study abroad, I can provide great lessons that match your needs. I give beginner to intermediate lev...
All lessons offered by this tutor
Available Times
---
※ Times are shown in Asia/Tokyo. They'll convert to your timezone when you log in.
Feedback (7)
***momo

文法をきちんと学びたいと思いレッスンをお願い致しました。説明もわかりやすく先生が優しいので楽しくレッスンを受ける事が出来ました。ご用意頂いた教材は予習復習に使いやすいです。次回もよろしくお願いいたします。

***riKitano

レベルと目的に合わせてレッスンをして頂けて助かりました。またレッスン時間外での勉強法も相談にのってくださり、アドバイス頂けてとてもありがたかったです。

***awoba

keiko先生に教えていただくようになってからまだ3ヶ月ですが、綿密に構成された教材と丁寧なご指導のおかげで、確実に自分がスキルアップしているのを感じます。こちらの要望も聞いてくださるので、毎回楽しみにレッスンに臨んでおります。本当にありがとうございます。

***awoba

タイトルの通り本当に楽しいレッスンです。生きたフランス語と先生の素敵な笑顔に接していると、いつもあっという間に時間が過ぎます。教材やレッスン後のフォローも素晴らしく、次のレッスンが待ち遠しくなります。

***awoba

とてもわかりやすくて楽しいレッスンをありがとうございました。しっかり復習いたします。これからもよろしくお願いします。