Pack of 15

Kodomo 15 (Lesson Pack)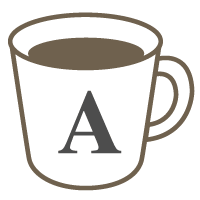 15min 8,500 Points (567 Points per lesson)
Skype Lesson
[Feedback少し] (ages 7~12) (All Levels) Simple English conversation for young learners!

Material
Textbook - Longman's Children's Picture Dictionary
Lesson Pack Details
This is a 15-lesson pack. You will be issued 14 "coupons" when the first request is confirmed. You will be able to use these coupons for subsequent requests in the pack. Please note that all requests related to this pack must be taken within 60 days of the confirmation date of the first request.
Description
ages: 7~12
webcam: yes/on

Simple English conversation
for young learners.

- Q&A
- Picture Dictionary
- describe your day
- describe a picture
- draw me a picture
- ask me a question
- one page of dictionary

This lesson will be conducted with a webカメラ.
All questions asked will be typed into the Skype Chat Box.

End of Lesson: Kodomo/子供英会話15

追記:
(
1~5
LNC
)
毎回レッスンの終わりに、
「
1~5
Lucky Number Challenge
」という、
50
%
割引クーポンを獲得するチャンスがあります。
まず
1~5
の中で数字を一つ思い浮かべるよう指示します。そして、それをスカイプのチャット
ボックスにタイプしていただきます。私も同様に数字をタイプします。そして、二人同時に
3
から
カウントダウンしてエンターキーを押します。
3
、
2
、
1
、
Enter
というように行います。
二人の数字が一致した場合
、次回
50
%
割引で授業を受けることができます。
ぜひチャレンジしてみてください。
This tutor's cancellation policy
Cancellation of pack lessons
• 'Unstarted' lesson packs
(1)
can be cancelled any time. Used Points will be completely refunded. If a 'started' lesson pack
(2)
is cancelled, you will be refunded 50% of the price of the remaining lessons provided that the lessons are unrequested, unconfirmed or not within 24 hours of their scheduled start times.
(1) A lesson pack for which none of the requests have been confirmed by the tutor.
(2) A lesson pack with at least one confirmed request. (By confirming the date and time for the first lesson in the pack the tutor confirms the pack as a whole and coupons are automatically issued)
Cancelling individual requests in a pack
• If you wish to cancel a single lesson that belongs to a pack but not the whole pack, you can do so via the request page. In this case, the coupon used to book the lesson will either be refunded or collected, based on the following policy.
---
Before request is confirmed (fixed)
• Cancellation possible at any time without charge.
After request is confirmed (fixed)
• Less than
24hours
before lesson start time.→ Coupon will be consumed.
•
No-Show
→ Coupon will be consumed.
Tutor's profile


From:

In:

5141

Lessons

764

Students
Yes
All lessons offered by this tutor
All Lessons
English
Japanese
Available Times
---
※ Times are shown in Asia/Tokyo. They'll convert to your timezone when you log in.
Feedback (1)
***abitibiti

娘の英語が聞こえるようになりました。 今日は、会話を楽しんでね、といいました。すると、勉強ではなく、先生との会話を楽しむんだ という気持ちになったのか、いつもより1文が長く話せているように感じました。 またよろしくお願いいたします!