Material
Flexible
Description
日本語中級・上級の単語や表現は難しいです。日本人にとっても難しいです。
先ずは、『何故中級・上級の単語や表現を身に付ける必要があるのか?』を確認します。
『日本で大学へ行くため?』または、『日本の会社で働くため?』。皆さん勉強して習得するためには理由がそれぞれあると思います。理由もなくがむしゃらに勉強したいという人もいますが、長い期間勉強をしていると疲れてきたり、調子が悪くなったりします。また、新しい目標が出たりすることがあります。中級・上級の勉強はある程度時間をかけなければなりません。長い勉強期間の間に調子が悪くなって、自分を見失うことがあるかもしれません。そんな時に勉強するやる気を出させてくれるのが、理由であり、目標です。

単語の勉強は新しい単語の意味を理解して、その単語を使って文章を作ってみるのが良いと思います。しかし、その単語をどう書くかも勉強しなければなりません。漢字も覚えなければなりません。話すだけではなく漢字を読んだり書いたりして初めて自分のものになります。もちろん、書けなくても良くて読めれば良い漢字もあります。
私の授業では『日常で良く使う漢字とその単語』を中心に『書けなくても読めればよい漢字とその単語』を毎回勉強します。

また、表現についてはアルクが出版している『表現文型500』を使用します。例えば、『行為の対象』というトピックに対してN3, N2, N1でそれぞれ学習する表現があります。N3では『~について』とか、N2では『~に関して』とか、N1では『~にかかわる』といったものがあります。そして、それぞれの表現を使った例文を学習し、最後に今日学習したことをどれくらい理解しているか確認する練習問題を解きます。

上のやり方は私のやり方ですが、生徒さんの指定するテキストやその他の資料を使っても良いです。

繰返しになりますが、N1の勉強は何回も繰り返さなければ習得できません。インプットとアウトプットを繰り返すのです。大変ですが、習得できた時の喜びは大きいです。
Cafetalk's cancellation policy
Before request is confirmed (fixed)
• Cancellation possible at any time without charge.

After request is confirmed (fixed)
• More than 24 hours before lesson start time.→ Cancellation is possible at any time.
• Less than 24 hours before lesson start time.→ The tutor may take a cancellation fee.
• No-Show→ The tutor may take a cancellation fee.
(Please check with the tutor for details.)
Tutor's profile

From:

In:

Yes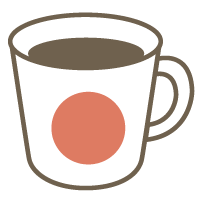 Available Times
See Detailed Schedule
Hello! My name is Koichi Kano.I teach Japanese to foreighners. Currently, I learn Japanese teaching method at a school. Also, I can teach English to Japanese.Originally, I love English wh...
All lessons offered by this tutor
Available Times
---
※ Times are shown in Asia/Tokyo. They'll convert to your timezone when you log in.
Feedback (1)