Mari Taiwan
【4x50mins】A Course in Contemporary Chinese 《當代中文課程》
Pack of 4

【4x50mins】A Course in Contemporary Chinese 《當代中文課程》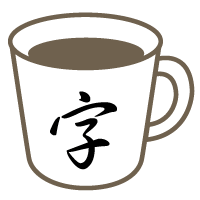 50min 7,000 Points (1,750 Points per lesson)
Has Trial
25min 1000 Points
Skype Lesson
Traditional Chinese/Taiwan/Textbook (material will be provided) English speakers are welcomed.

Material
Flexible
Lesson Pack Details
This is a 4-lesson pack. You will be issued 3 "coupons" when the first request is confirmed. You will be able to use these coupons for subsequent requests in the pack. Please note that all requests related to this pack must be taken within 45 days of the confirmation date of the first request.
Description


If you don't have textbook, I will provide it.
Just feel free to book this lesson.



Introduction




This six-volume series is a comprehensive learning material that focuses on spoken language in the first three volumes and written language in the latter three volumes. Volume One aims to strengthen daily conversation and applications; Volume Two contains short essays as supplementary readings; Volume Three introduces beginning-level written language and discourse, in addition to extended dialogues. Volume Four uses discourse to solidify the learner's written language and ability in reading authentic materials; Volumes Five and Six are arranged in topics such as society, technology, economics, politics, culture, and environment to help the learner expand their language utilisations in different domains.




Each volume includes a textbook, a student workbook, and a teacher's manual. In addition, Volume One and Two include a practice book for characters.





Level of Students




A Course in Contemporary Chinese 《當代中文課程》 is suitable for learners of Chinese in Taiwan, as well as for high school or college level Chinese language courses overseas. Volumes One to Six cover levels A1 to C1 in the CEFR, or Novice to Superior levels in ACTFL Guidelines




<第一冊>
第一課 歡迎你來臺灣!
Lesson 1 Welcome to Taiwan!

第二課 我的家人
Lesson 2 My Family

第三課 週末做什麼?
Lesson 3 What Are You Doing Over the Weekend?

第四課 請問一共多少錢?
Lesson 4 Excuse me. How Much Does That Cost in Total?

第五課 牛肉麵真好吃
Lesson 5 Beef Noodles Are Really Delicious

第六課 他們學校在山上
Lesson 6 Their School Is Up in the Mountains

第七課 早上九點去KTV
Lesson 7 Going to KTV at 9 O'clock in the Morning

第八課 坐火車去臺南
Lesson 8 Taking a Train to Tainan

第九課 放假去哪裡玩?
Lesson 9 Where Will You Go for the Holidays?

第十課 臺灣的水果很好吃
Lesson 10 The Fruit in Taiwan Tastes Really Good

第十一課 我要租房子
Lesson 11 I Would Like to Rent a Place

第十二課 你在臺灣學多久的中文?
Lesson 12 How Long Will You Be Studying Chinese in Taiwan?

第十三課 生日快樂
Lesson 13 Happy Birthday

第十四課 天氣這麼冷!
Lesson 14 It's So Cold!

第十五課 我很不舒服
Lesson 15 I Don't Feel Well
This tutor's cancellation policy
Cancellation of pack lessons
• 'Unstarted' lesson packs
(1)
can be cancelled any time. Used Points will be completely refunded. If a 'started' lesson pack
(2)
is cancelled, you will be refunded 50% of the price of the remaining lessons provided that the lessons are unrequested, unconfirmed or not within 24 hours of their scheduled start times.
(1) A lesson pack for which none of the requests have been confirmed by the tutor.
(2) A lesson pack with at least one confirmed request. (By confirming the date and time for the first lesson in the pack the tutor confirms the pack as a whole and coupons are automatically issued)
Cancelling individual requests in a pack
• If you wish to cancel a single lesson that belongs to a pack but not the whole pack, you can do so via the request page. In this case, the coupon used to book the lesson will either be refunded or collected, based on the following policy.
---
Before request is confirmed (fixed)
• Cancellation possible at any time without charge.
After request is confirmed (fixed)
• Less than
48hours
before lesson start time.→ Coupon will be consumed.
•
No-Show
→ Coupon will be consumed.
Tutor's profile

From:

In:

6500

Lessons

696

Students
Yes
Available Times
| | | | | |
| --- | --- | --- | --- | --- |
| Mon | 06:00 | - | | 13:00 |
| Mon | 13:00 | - | | 14:00 |
| Mon | 17:00 | - | | 18:00 |
| Mon | 18:00 | - | Tue | 01:00 |
| Tue | 06:00 | - | | 13:00 |
Hello! My name is Mari. I'm Taiwanese. I live in Taipei, Taiwan! I have been teaching Chinese for 3 years and I got the TCSOL certificate in 2018.*TCSOL (Teaching of Chinese to Speakers of o...
All lessons offered by this tutor
All Lessons
Chinese
Japanese
Available Times
---
※ Times are shown in Asia/Tokyo. They'll convert to your timezone when you log in.
Feedback (4)
***o3hui4

先生がとても面白いので、いつも笑いが絶えないレッスンです。覚えやすい例文や、台湾人がよく使う言い回しをたくさん教えてくださいます。 まだ声調や発音をよく間違えてしまいますが、少しずつ中国語で言いたいことが話せるようになってきて楽しいです。中国語を挫折せず続けられているのはMari先生のおかげです!… more

***o3hui4

最初は別のテキストでスタートしましたが、先生オススメのこちらのテキストに変えて勉強しています。 最初は発音や声調が全然できませんでしたが、Mari先生が根気強く直してくれるので少しずつですが発音できるようになってきて楽しいです♪ニュアンスの違いも、日常で使う例文で説明してくれるのでわかりやすいです… more

***utomo

Mari先生と話していると自然に中国語が楽しくなります。言いたいフレーズを教えてくれたり、フォローもとっても素晴らしいです!