Pack of 5

Speaking words like I do.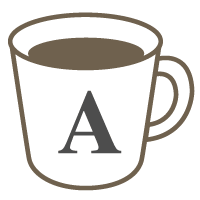 50min 10,000 Points (2,000 Points per lesson)
Skype Lesson
Syllables and the natural rhythm of spoken English.

Material
Flexible
Lesson Pack Details
This is a 5-lesson pack. You will be issued 4 "coupons" when the first request is confirmed. You will be able to use these coupons for subsequent requests in the pack. Please note that all requests related to this pack must be taken within 45 days of the confirmation date of the first request.
Description
A course of study to teach you how to speak natural english. You will learn to pronounce words and phrases perfectly. This is a fun and interesting study course. Every person learning English as a second language needs to study this material. It is one of the most overlooked and one of the most important set of lessons you can study.
Cafetalk's cancellation policy
Cancellation of pack lessons
• 'Unstarted' lesson packs
(1)
can be cancelled any time. Used Points will be completely refunded. If a 'started' lesson pack
(2)
is cancelled, you will be refunded 50% of the price of the remaining lessons provided that the lessons are unrequested, unconfirmed or not within 24 hours of their scheduled start times.
(1) A lesson pack for which none of the requests have been confirmed by the tutor.
(2) A lesson pack with at least one confirmed request. (By confirming the date and time for the first lesson in the pack the tutor confirms the pack as a whole and coupons are automatically issued)
Cancelling individual requests in a pack
• If you wish to cancel a single lesson that belongs to a pack but not the whole pack, you can do so via the request page. In this case, the coupon used to book the lesson will either be refunded or collected, based on the following policy.
---
Before request is confirmed (fixed)
• Cancellation possible at any time without charge.
After request is confirmed (fixed)
•
More than 24 hours
before lesson start time.→ Cancellation is possible at any time.
•
Less than 24 hours
before lesson start time.→ The tutor may take a cancellation fee.
•
No-Show
→ The tutor may take a cancellation fee.
(Please check with the tutor for details.)
Tutor's profile

From:

In:

Yes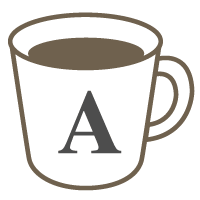 Available Times
| | | | | |
| --- | --- | --- | --- | --- |
| Mon | 18:00 | - | Tue | 08:30 |
| Tue | 18:00 | - | Wed | 08:30 |
| Wed | 18:00 | - | Thu | 03:00 |
| Thu | 18:00 | - | Fri | 08:30 |
| Fri | 18:00 | - | Sat | 08:30 |
Hello,My name is Robert and I grew up in California. I am 57 years old and I live in Brazil. I am married to an amazing woman and we have an incredibly intellegent and beautiful daughter who I ...
All lessons offered by this tutor
Available Times
---
※ Times are shown in Asia/Tokyo. They'll convert to your timezone when you log in.
Feedback (2)
***ion

講師のRobertはアメリカ英語の発音の他にスターウォーズの撮影地になったカリフォルニアのRedwood National Parksの話もしてくれて楽しい時間を過ごせました。

***ion

今日もRobertとアメリカ英語の発音を練習しました。また練習の前後にブラジルの激しい雷雨の話や音楽、コロナウィルスの話をしました。講師のRobertはとても話しやすく発音とスピーキングの練習を同時にできるのでとてもためになります。