Material
Flexible
Description
This is a 50-minute lesson designed for business professionals or students who are looking to improve their English for use within a business environment. It is suitable for both long term study as well as only one-time occassion to prepare for a specific situation, like upcoming meeting, negotiation or presentation.
If there is anything in particular you would like to improve, please let me know in advance and I will prepare some interesting material for you. Otherwise, you can leave it up to me and we will learn new idiomatic expressions commonly used in Business English, go through different scenarios that are relevant to your line of work, and have plenty of speaking practice.

In either case, the aim is to improve your speaking skills at the workplace and to enable you to hold discussions and conversations specific to your area of work more confidently.
Your classes are created from authentic materials and well-known publications. Before the lesson, I will send you the material we are going to cover for your review.
I would strongly recommend you to write a short description of your area of work so that your lessons can be best designed to fit your needs.
My Experience
I have been teaching Business English for the past 20+ years and my students have ranged from top level managament to people working in various departments, such as Sales, Marketing, HR, etc.
Cafetalk's cancellation policy
Before request is confirmed (fixed)
• Cancellation possible at any time without charge.

After request is confirmed (fixed)
• More than 24 hours before lesson start time.→ Cancellation is possible at any time.
• Less than 24 hours before lesson start time.→ The tutor may take a cancellation fee.
• No-Show→ The tutor may take a cancellation fee.
(Please check with the tutor for details.)
Tutor's profile

From:

In:

Yes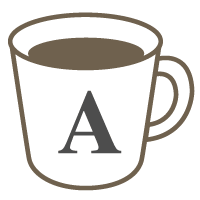 Available Times
| | | | | |
| --- | --- | --- | --- | --- |
| Mon | 14:00 | - | | 17:30 |
| Mon | 20:00 | - | | 22:00 |
| Tue | 14:00 | - | | 16:30 |
| Tue | 19:30 | - | | 21:00 |
| Wed | 13:00 | - | | 14:00 |
Hello,My name is Yasmina and I live in Hungary. I am a qualified English teacher with a BA in English Language and Literature and I have been teaching English as a foreign language for over 20 years....
All lessons offered by this tutor
Available Times
---
※ Times are shown in Asia/Tokyo. They'll convert to your timezone when you log in.
Feedback (1)
***den

授業のプランニングが柔軟で、事前に何を話したいか送っておくと、参考資料を送ってくれます。授業では質問も的確で、ファシリテーションも上手です。ビジネス経験も豊富で、定期的にこの先生からまなびたいです。