Gabi
Learn English by watching TV!

Material
Other - Episodes of the chosen show
Description
FIRST LESSON WITH ME? TAKE THE FREE TRIAL SO WE CAN TALK AND I CAN MAKE A LESSON PLAN

Learn grammar, and then spot it in your favorite Tv show!
See how you understand the dialogues better with every lesson!

Choose the show you want to watch, or tell me what kind you would like and I will find one for you (with links)

PREPARATION:
Watch 1 episode of the show in English (with or without subtitles)

LESSON:

10 min: Talk about the show.
-What did you not understand?
-What did you like?
-etc.

20 min: Learn some new grammar
-After the trial, I will see what you need to work on, and prepare a lesson plan adapted to YOU
-Only useful things you will hear in REAL LIFE (or TV)

20 min: Exercices
- Written and/or oral exercices
- How to use grammar in real life

HOMEWORK:
Watch the same episode again and write down every time what you just learned was used, and in what context.
Send it to me so I can check it for FREE, and if you have any question.

Examples of shows:
Mystery - Vampire Diaries, Pretty Little Liars, Supernatural, Once Upon a Time, Orphan Black
Horror - The Walking Dead
Police/Investigation - CSI, Criminal Minds
Comedy - How I met your mother, Friends
Comics - Avatar Series, Martin Mystery, The Simpsons
This tutor's cancellation policy
Before request is confirmed (fixed)
• Cancellation possible at any time without charge.

After request is confirmed (fixed)
• Less than 6hours before lesson start time.→ 100% of price charged.
• Between 6-24hours before lesson start time.→ 50% of price charged.
• No-Show→ 100% of price charged.
Tutor's profile

From:

In:

1120

Lessons

320

Students
Yes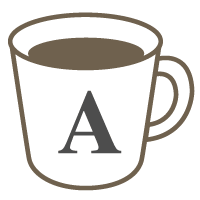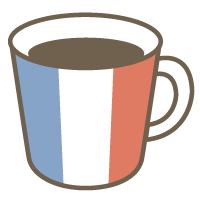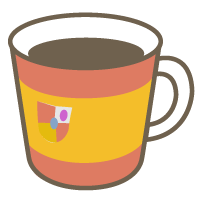 Available Times
| | | | | |
| --- | --- | --- | --- | --- |
| Mon | 21:00 | - | Tue | 10:00 |
| Tue | 10:00 | - | | 14:00 |
| Tue | 21:00 | - | Wed | 14:00 |
| Wed | 21:00 | - | Thu | 14:00 |
| Thu | 21:00 | - | Fri | 14:00 |
May change depending on week
Hello! My name is Gabi and I'm French Canadian.I am here to help you learn languages faster and with fun.ABOUT MEI studied in musical theatre, and later in Modern Languages (Spanish and German...
All lessons offered by this tutor
All Lessons
English
French
Spanish
Available Times
---
※ Times are shown in Asia/Tokyo. They'll convert to your timezone when you log in.
Feedback (9)
***urin3

いつも楽しく受講しています。辞書で調べても分からない言葉やジョークなど背景とともに解説してくれて英語が楽しいと思えます! また、間違えて話した会話もフィードバックでも再度指摘してくれて役立ちます。これからも続けていきたいです。

***urin3

フレンズのドラマのシーズン2について受講して、エピソード10まで来ました。毎回、分からない単語は調べてレッスンを受けますが、更に深く意味を教えてくれて、こんなジョークの意味があったんだとか、イディオムの背景を知ることが出来て楽しいです。私の拙い会話も、しっかり聞いてくれます。もっと話せるようになりた… more

***urin3

ドラマの中のフレーズを背景まで細かく説明してくれるので、住んでないと分からないことなど理解が深まります。好きなドラマが更に面白く思えます。もっとうまく感想を伝えられるように、続けて頑張りたいです。

***urin3

初めてのレッスンで自分のレベルに合うか心配でしたが、楽しく受けられました。ドラマの中で、なんとなく見過ごしていたシーンを説明して貰って、こんな意味があったのかと学べました。