Paola
Italian for beginners (from A1 to A2)

Material
Flexible
Description
Ideal for those who:
★ are already familiar with a few words and expressions (i.e. because they've been to Italy)
★ have already studied Italian in the past but can't remember much
★ have already taken my course "Italian for beginners (from 0 to A1)"
★ live in Italy and is already able to express their needs but want to improve their grammar skills in order to be able to have more complex conversations

Let's study together how to survive with the Italian language! It'll be useful when you come to visit my country. :)

Our main goals:
★ To communicate in familiar and usual environments
★ To express one's needs
★ To talk about one's holidays, hobbies, lifestyle and activities

We will study together:
☆ Verbs conjugation (conditional, future, past) + reflexive verbs
☆ Personal pronouns
☆ Simple and articulated prepositions
☆ Comparatives
(etc.)

Note: Let's choose together our materials! Do you already own an Italian textbook? Do you wish to study with a specific book? Maybe the one you used in your previous course? Let's decide together! For this level, I often use Nuovo Espresso 2. Or...

*Custom lessons available*
What does this mean?
My strong point is that I offer completely original lessons created by me, based on non-didactic text and/or video materials, which I personally rearrange and correct, providing a set of exercises aimed at fixing the idiomatic and grammatical forms encountered during the lesson. It could be a blog post, a video tutorial, a song, a movie clip... literally anything! I'll design a lesson plan based on my student's interests and needs but of course, you can also make a request of a specific text or topic. It's a very fun and effective learning method so I suggest you try it asap! :)
This tutor's cancellation policy
Before request is confirmed (fixed)
• Cancellation possible at any time without charge.

After request is confirmed (fixed)
• Less than 6hours before lesson start time.→ 100% of price charged.
• Between 6-24hours before lesson start time.→ 50% of price charged.
• No-Show→ 100% of price charged.
Tutor's profile

From:

In:

2237

Lessons

230

Students
Yes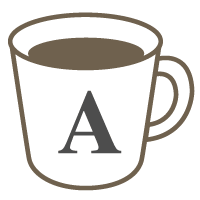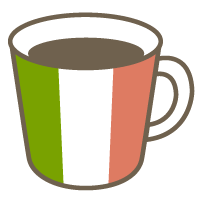 Available Times
| | | | | |
| --- | --- | --- | --- | --- |
| Mon | 16:00 | - | Tue | 00:00 |
| Tue | 16:00 | - | Wed | 00:00 |
| Wed | 16:00 | - | Thu | 00:00 |
| Thu | 16:00 | - | Fri | 00:00 |
| Fri | 16:00 | - | Sat | 00:00 |
Ciao a tutti!My name is Paola and I'm a certified Italian language teacher. I'm also a translator and I work with 3 languages (Italian, English, Japanese). This is my Facebook page: Paola_Caf...
All lessons offered by this tutor
All Lessons
Italian
English
Available Times
---
※ Times are shown in Asia/Tokyo. They'll convert to your timezone when you log in.
Feedback (9)
***o8

初めてのカフェトークで色々ドキドキでしたが、Paola先生はとてもお話ししやすくて緊張もほぐれました。 内容も分かりやすくて、楽しく教えてくださって良かったです。 私は具体的に教えて頂きたいことがあったので、実際の言い回しとか、 ネイティブの先生に教えていただけるのはありがたいです。 フィー… more

***eIt

Paolaのレッスンは内容が充実してるので、あっという間の50分でした。理解できてなさそうなら日本語でも説明してくれます。 外出自粛のリフレッシュにもぴったりです。 Grazie tante, Paola!!!

***eIt

初めてのカフェトーク利用で、体験レッスンで自己紹介がメインでしたが楽しく優しく教えてくれました。 次回から教材を使ってのレッスンも楽しみです!

***iko

Pola先生はとても笑顔がとても素晴らしく話しやすい方です。 基本的にレッスンはイタリア語で進められます。が、とても日本語が上手なので私がわからないと日本語で説明してくださいます。その説明がわかりやすい。とても忍耐強く、私が思い出せないイタリア語でつまずいても、たどたどしいイタリア語でオロオロとし… more

***nolia

Thank you for customizing your lesson, and putting up to my request. It was very helpful. You are very patient with me, and I am very thankful.