Fun with Photos!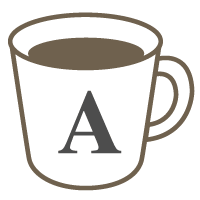 30min 800 Points
Skype Lesson
Let's look at some photos - your photos, or mine, and describe what we see!

Material
Flexible
Description
This lesson can be useful for beginners, intermediate, and advanced students.

*If you choose "Lesson 1: Getting to Know You" as your first lesson with me, you can get 25% off your second lesson!*

Method:
1. You tell me if you have a specific request about the photos.

2. I will send 3 photos to you, so you can study before the lesson if you want to.

3. We will start the lesson with those 3 photos, so there will be less pressure for you! I will support and encourage you, and give you corrections in the chatbox if needed! Let's have fun with this lesson! (If you choose to use your own photos, you can send them to me before the lesson if you want. I can type a list of questions about the pictures for you to review before the lesson, if you request it)

4. I will show you 1 or 2 more photos, (depending on time) photos that you have not seen, and we can talk about them.

5. After the lesson I will provide a review of the lesson, with any new vocabulary, observations, and suggestions included.

*I have photos of many places, including Calgary, the Rocky Mountains, Vancouver, Montreal, various places in the U.S., Iceland, Istanbul, Amsterdam, Laos, Cambodia, Thailand, Japan, and the West coast of Mexico. You can also share photos with me!
This tutor's cancellation policy
Before request is confirmed (fixed)
• Cancellation possible at any time without charge.

After request is confirmed (fixed)
• Less than 2hours before lesson start time.→ 0% (No Charge)
• No-Show→ 0% (No Charge)
Tutor's profile

From:

In:

2448

Lessons

323

Students
Yes
Available Times
| | | | | |
| --- | --- | --- | --- | --- |
| Tue | 06:30 | - | | 09:30 |
| Wed | 06:30 | - | | 09:30 |
| Thu | 06:30 | - | | 09:30 |
| Sat | 06:30 | - | | 09:30 |
Hello! I recently moved to Irvine, California, with my husband, and Shadow, our fluffy grey cat. We moved here at the end of January. It's a big change! We love the warm weather. We can also b...
All lessons offered by this tutor
Available Times
---
※ Times are shown in Asia/Tokyo. They'll convert to your timezone when you log in.
Feedback (62)
***omi_limei

今日から本格的なレッスン、いくつかの写真、それはカナダのお祭りやテレビ番組の一場面のものでしたが、日本にいる私にとってはとても興味深く、そのバックグラウンドを教えて頂いてとても勉強になり充実したレッスンでした。そして頂いたフィードバックもぎっしり長文で、かなりかなり親切な心のこもったお手紙を頂いた気… more

***a.H

いつもとても穏やかで話しやすい雰囲気を作ってくれます。

***uke.9987(Account Terminated)

She always correct my awkward English with Skype message board. Her talk is so fun. that's why I like her lesson.

***oi.T

講師が用意してくれた写真を使いながら、様々な英語表現はもちろんのこと、興味深いカナダの文化も学ぶことができます。

***a.H

いつも穏やかで、根気強く丁寧に話を聞いてくれ、フィードバックも心がけてこもっていて大好きなレッスンです