James
5 Lessons Pack (for the price of 4) TED Talks
Pack of 5

5 Lessons Pack (for the price of 4) TED Talks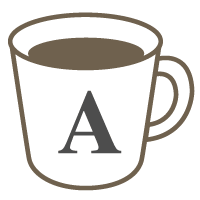 50min 9,200 Points (1,840 Points per lesson)
Skype Lesson
Learn English with TED talks videos or even using your favourite TV shows or YouTube!

Material
Flexible
Lesson Pack Details
This is a 5-lesson pack. You will be issued 4 "coupons" when the first request is confirmed. You will be able to use these coupons for subsequent requests in the pack. Please note that all requests related to this pack must be taken within 90 days of the confirmation date of the first request.
Description
Learn English using TED talks or your favourite TV programmes. All you have to do is tell me which TV show or video you're interested in (Sherlock, Friends, Ted talks (www.ted.com), You Tube etc.) and I will send you the script of a particular episode or talk. All you have to do is highlight the parts you don't understand before the lesson and send it back to me. During the lesson, I will start by explaining the words, idioms, jokes and phrases you don't understand and after we have done this I will encourage you to talk about the video.

This is an enjoyable lesson that will help you to learn a lot of new words and phrases as well as improving your speaking.

Please let me know if you have any questions,

James
Cafetalk's cancellation policy
Cancellation of pack lessons
• 'Unstarted' lesson packs
(1)
can be cancelled any time. Used Points will be completely refunded. If a 'started' lesson pack
(2)
is cancelled, you will be refunded 50% of the price of the remaining lessons provided that the lessons are unrequested, unconfirmed or not within 24 hours of their scheduled start times.
(1) A lesson pack for which none of the requests have been confirmed by the tutor.
(2) A lesson pack with at least one confirmed request. (By confirming the date and time for the first lesson in the pack the tutor confirms the pack as a whole and coupons are automatically issued)
Cancelling individual requests in a pack
• If you wish to cancel a single lesson that belongs to a pack but not the whole pack, you can do so via the request page. In this case, the coupon used to book the lesson will either be refunded or collected, based on the following policy.
---
Before request is confirmed (fixed)
• Cancellation possible at any time without charge.
After request is confirmed (fixed)
•
More than 24 hours
before lesson start time.→ Cancellation is possible at any time.
•
Less than 24 hours
before lesson start time.→ The tutor may take a cancellation fee.
•
No-Show
→ The tutor may take a cancellation fee.
(Please check with the tutor for details.)
Tutor's profile

From:

In:

5083

Lessons

945

Students
Yes
All lessons offered by this tutor
Available Times
---
※ Times are shown in Asia/Tokyo. They'll convert to your timezone when you log in.
Feedback (1)
***i hidaka

短い体験クラスの時間で、ボキャブラリーの説明、サマリー、自分の考えを話す時間など、バランス良く時間配分をしてくださいました。最後口頭で幾つかフィードバックをもらえたのも、とても良かったです。