Matthew
Daily Conversation ( 25 min )

Material
Flexible
Description
Talk! Talk! Talk!

The best way to improve our speaking abilities is to speak. The best way to maintain our abilities, is to speak. In this lesson, we can talk about any topic. If you have any questions, I will be happy to answer them. It's truly a freestyle forum and a great way to learn.

Improve! Improve! Improve!

The best way to improve is to expand on what we are already comfortable with. I encourage everyone to go outside of their comfort zone. We improve by making mistakes and learning from them. I am very friendly and will assist you when you make some mistakes. I can correct you in our Skype chat. I will highlight new vocabulary for you. After the lesson is over, I will give you a report of things to work on and the things you did well.

Fun! Fun! Fun!

I like to have fun in lessons. The goal is to improve. The way to improve is by enjoying the learning process, through fun and interesting topics.

Three! Three! Three!

We need repetition to improve. The 1st time we try something, we often make mistakes. The 2nd time, we make fewer mistakes. By the 3rd time, we should show a large improvement. It's all about repetition and I will encourage you during the lesson and during following lessons to use what you have learned.

The Best Part

Free conversation allows you to improve on all aspects- Speaking, Listening, Pronunciation, Grammar and Vocabulary. It's a fun and easy way to learn new things and it's for learners of all levels.

Sign-Up Today

I am very open-minded and our lesson can go in any direction you would like. Please let me know. I can also make recommendations, if you prefer. I am excited to meet you soon!

This tutor's cancellation policy
Before request is confirmed (fixed)
• Cancellation possible at any time without charge.

After request is confirmed (fixed)
• Less than 12hours before lesson start time.→ 100% of price charged.
• No-Show→ 100% of price charged.
Tutor's profile
From:

In:

3184

Lessons

490

Students
Yes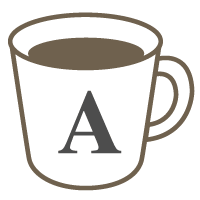 Available Times
| | | | | |
| --- | --- | --- | --- | --- |
| Mon | 10:00 | - | | 15:30 |
| Mon | 16:30 | - | Tue | 00:00 |
| Tue | 09:00 | - | | 21:30 |
| Tue | 23:30 | - | Wed | 00:30 |
| Wed | 09:00 | - | | 14:30 |
May change depending on week
Hi!My name is Matthew and I am from Buffalo, NY. I have been teaching English to Japanese students since 2006, when I moved to Japan. I lived there until 2012 and really enjoyed my time there. ...
All lessons offered by this tutor
Available Times
---
※ Times are shown in Asia/Tokyo. They'll convert to your timezone when you log in.
Feedback (35)
***i.fukamizu

I think this lesson combined with the video lesson is tremendously effective. I recommend this lesson for all of you.

***ujun.dentist

He is really a good teacher.He always takes notes in detail while maybe other teaches not. It's very important for review. Studying without notes it's… more

***suya

Matthew講師は、明るく楽しいレッスンを提供してくれる講師です。こちらの相談に対しても丁寧に対応し、的確なアドバイスをいただけました。ありがとうございました!

**0612

In my first his lesson, he welcomed me with a lot of smiling,and he give me comfortable space for speaking. Thanks for him, I think I talked a lot t… more

***ke.chang

very patient to correct my pronunciation