Pack of 4

お好きな25分レッスン×4回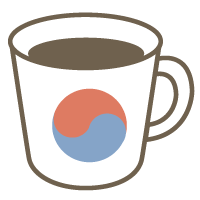 25min 2,700 Points (675 Points per lesson)
Skype Lesson
お好きな25分レッスン×4回パックです。

Material
Flexible
Lesson Pack Details
This is a 4-lesson pack. You will be issued 3 "coupons" when the first request is confirmed. You will be able to use these coupons for subsequent requests in the pack. Please note that all requests related to this pack must be taken within 50 days of the confirmation date of the first request.
Description
お好きな25分レッスンを50日間に4回とることができます。

初回のリクエストが確定された時点で、残り3回の100%割引クーポンが発行されます。2回目以降はそのクーポンを利用してリクエストしてください。

クーポンは50日間有効です。

毎週必ずレッスンを受けたいという方、
勉強をサボってしまわないように一度に複数回分のレッスンを予約してしまいたいという方にオススメです。
This tutor's cancellation policy
Cancellation of pack lessons
• 'Unstarted' lesson packs
(1)
can be cancelled any time. Used Points will be completely refunded. If a 'started' lesson pack
(2)
is cancelled, you will be refunded 50% of the price of the remaining lessons provided that the lessons are unrequested, unconfirmed or not within 24 hours of their scheduled start times.
(1) A lesson pack for which none of the requests have been confirmed by the tutor.
(2) A lesson pack with at least one confirmed request. (By confirming the date and time for the first lesson in the pack the tutor confirms the pack as a whole and coupons are automatically issued)
Cancelling individual requests in a pack
• If you wish to cancel a single lesson that belongs to a pack but not the whole pack, you can do so via the request page. In this case, the coupon used to book the lesson will either be refunded or collected, based on the following policy.
---
Before request is confirmed (fixed)
• Cancellation possible at any time without charge.
After request is confirmed (fixed)
• Less than
6hours
before lesson start time.→ Coupon will be consumed.
•
No-Show
→ Coupon will be consumed.
Tutor's profile

From:

In:

4998

Lessons

435

Students
Yes
Available Times
| | | | | |
| --- | --- | --- | --- | --- |
| Mon | 10:00 | - | | 13:00 |
| Mon | 21:00 | - | Tue | 00:00 |
| Tue | 21:00 | - | Wed | 00:00 |
| Wed | 21:00 | - | Thu | 00:00 |
| Thu | 21:00 | - | Fri | 00:00 |
May change depending on week
안녕하세요! Annyeonghaseyo!I'm caoli and I have been living in South Korea for 9 years. 【Experience】I started learning Korean when I was a freshman in high school and after graduating, I furthe...
All lessons offered by this tutor
All Lessons
Korean
Japanese
Available Times
---
※ Times are shown in Asia/Tokyo. They'll convert to your timezone when you log in.
Feedback (183)
***osa15

今回もテキストとは別に、以前習った所の問題を用意しておいてくださり、それから解きました。テキストに付いている問題だけでなく、傾向の違った問題を解けることは、難しいですがとても勉強になっていると思いました。 また、先生の説明はいつも分かりやすく、どんなことでも本当に理解しやすいです。 覚えが悪いの… more

***osa15

今回もテキストとは別に、前回習ったところの問題を用意しておいてくださり、そこから授業して頂きました。問題が解けないところは、その都度ポイントを押さえながら説明を加えてくださり、理解できるように手助けしてくださいました。分かっていたようで、理解できていないことも実感できました。 いつも丁寧に授業して… more

***osa15

今日は前に教えて頂いた所の練習問題を、先生が用意しておいてくださり、問題を解くことから始めました。文章を作ることは難しく、ちゃんと理解できていないことも実感しました。 もう一度、ちゃんと復習しようと思いました。

***osa15

今日は前回の復習をして頂きました。 先生の質問に習った文法を使って答えるのですが、直ぐには答えが浮かばず…。先生の答えを教わる事が殆どでした。習ったことをそのままにせず、自分で使うことも大切だと思いました。柔軟に対応できるようになりたいです。

***osa15

今日もテキストの続きから教えて頂きました。授業に入る前に少し会話の時間を設けて頂いているのですが、今まで沢山の文法を習っているのに本当に言葉にするのは難しいと毎回実感します。 習っても直ぐに身に付かないので、何度もやらないとと思いました。 いつも丁寧に教えて頂けるので、頑張りたいと思います。