Pack of 4

ABC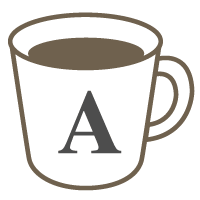 20min 2,200 Points (550 Points per lesson)
Has Trial
15min 0 Points
Skype Lesson
Introduction to English for children and beginners.

Material
Flexible
Lesson Pack Details
This is a 4-lesson pack. You will be issued 3 "coupons" when the first request is confirmed. You will be able to use these coupons for subsequent requests in the pack. Please note that all requests related to this pack must be taken within 30 days of the confirmation date of the first request.
Description
This lesson pack will be carefully tailored to the needs of your child, while emphasising basic reading skills, including spelling and pronunciation. After a brief introductory session, a lesson plan will be formulated with your child's needs and abilities in mind. Lessons may include but are not limited to learning the alphabet, reading, drawing pictures of what was read, and a small spelling quiz based on the material. Great for kids ages 5-10.

This tutor's cancellation policy
Cancellation of pack lessons
• 'Unstarted' lesson packs
(1)
can be cancelled any time. Used Points will be completely refunded. If a 'started' lesson pack
(2)
is cancelled, you will be refunded 50% of the price of the remaining lessons provided that the lessons are unrequested, unconfirmed or not within 24 hours of their scheduled start times.
(1) A lesson pack for which none of the requests have been confirmed by the tutor.
(2) A lesson pack with at least one confirmed request. (By confirming the date and time for the first lesson in the pack the tutor confirms the pack as a whole and coupons are automatically issued)
Cancelling individual requests in a pack
• If you wish to cancel a single lesson that belongs to a pack but not the whole pack, you can do so via the request page. In this case, the coupon used to book the lesson will either be refunded or collected, based on the following policy.
---
Before request is confirmed (fixed)
• Cancellation possible at any time without charge.
After request is confirmed (fixed)
• Less than
1hours
before lesson start time.→ Coupon will be consumed.
•
No-Show
→ Coupon will be consumed.
Tutor's profile


From:

In:

Yes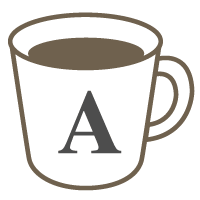 Available Times
| | | | | |
| --- | --- | --- | --- | --- |
| Mon | 18:30 | - | | 20:30 |
| Tue | 09:00 | - | | 10:30 |
| Wed | 06:00 | - | | 10:30 |
| Fri | 18:30 | - | | 21:00 |
| Sat | 06:00 | - | | 10:30 |
Hello! I'm a nursing student in New York. I love helping people, and I think that being a nurse and teaching others is a great way to do it! I like to work with children. I've tutored middle sch...
All lessons offered by this tutor
Available Times
---
※ Times are shown in Asia/Tokyo. They'll convert to your timezone when you log in.
Feedback (9)
***o2012

子供のレベルに合った資料を毎回用意してくださり、楽しく勉強になるレッスンをしてくださり感謝しています。

***o2012

とても真面目な先生です。息子のレベルをよく把握してくださっているので、子供も問題なく受講できています。

***o2012

定期的にレッスンをしてもらっています。レッスン後のレビューも丁寧で、息子の進歩がわかります。

***o2012

教材が早く終えて時間が余った時は、息子の好きなものでの遊びに付き合ってくれます。とても良い先生です。

***o2012

実は今まで定期的に何十回と受けております。事前に本人のレベルに合わせて色々な教材を送って下さります。充実したレッスンです。