Proofreading fast and professional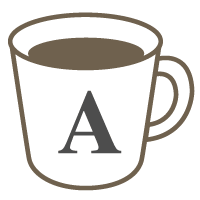 0min 800 Points
No Skype
Up to 500 words proofread and corrected in less than 24 hours. Any material in english.

Material
Flexible
Description
I will professionally proofread and correct any document in english, up to 500 words, whether this is business, academic or general.

Documents will be returned within 24 hours and usually much quicker. If you have a tight deadline please let me know and i will try to help.

What will i proofread?
Up to 500 words of any material you have produced

Homework
Blogs
Business presentation
Article
Email
Letter
Report
CV
Website
Brochures
And more!

My proofreading experience
I am an english native speaker who has worked for 25 years in senior level marketing positions. I have written hundreds of business presentations and have presented at many international conferences. I have published articles in business and entertainment media. I have written marketing copy for some of the world's leading marketing agencies. I have been an approved company proofreader for many global media organisations.
This tutor's cancellation policy
Before request is confirmed (fixed)
• Cancellation possible at any time without charge.

After request is confirmed (fixed)
• Less than 2hours before lesson start time.→ 100% of price charged.
• Between 2-12hours before lesson start time.→ 50% of price charged.
• No-Show→ 100% of price charged.
Tutor's profile
From:

In:

Yes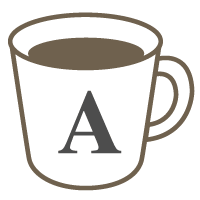 Available Times
| | | | | |
| --- | --- | --- | --- | --- |
| Thu | 15:00 | - | | 23:30 |
| Sun | 16:30 | - | | 22:00 |
| Sun | 22:00 | - | | 23:00 |
Looking for a native speaking English teacher?Hello. My name is Helen and i am a TEFL certified English teacher with a BA degree in English. I teach all ages and levels and have particular experience...
All lessons offered by this tutor
Available Times
---
※ Times are shown in Asia/Tokyo. They'll convert to your timezone when you log in.
Feedback (56)
***ki

I learned natural expressions. No skype lessons are very convenient.

***iko

添削をお願いしました。 すぐにやってくださってとても助かりました(^ ^) Thank you for teaching natural English! That never crossed my mind at all! I would like to ask again!

***z1978

ヘレン先生に添削をお願いしています。 丁寧なFeedbackをいつもいただける為、非常に助かっています。

***ki

I cannot thank you enough. My English turned into natural and academic sentences. I've got greatly motivated.

***ki

エッセイを修正していただきました。素晴らしい添削で、洗練された言い回しに変身していました。クリスマスシーズンだったのに、とても迅速に対応いただきました。次回もよろしくお願いします。