Mr Ian
Your English Course - 50 minute 4 Lesson Pack (1,450 per lesson)
Your English Course - 50 minute 4 Lesson Pack (1,450 per lesson)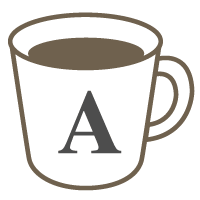 50min 5,800 Points
Skype Lesson
4 Pack - Together we made and and reviewed the custom course material, now it is time to start !

Material
Flexible
Description
When you buy this lesson plan, I issue you

4

individual lesson coupons.



This is a lesson pack for dedicated students who are committed to doing one 50 minute lesson,

each week

.

It comes with 4 coupons, each good for a 50 minute lesson.


We have already designed your course during our Introduction Lesson, but I am always fexible and we can amend it as needed.


This course is popular with businessmen, remember Business English is not just about trendy vocabulary, it is about presentation, poise, projecting an image and understanding the perceptions of the counterparty.

Remeber, when

you buy a lesson from me, I give you more than just the minutes you pay for, I give you materials, I give you follow up, I give you self study exercises, I motivate you to do the self study - In return for my extra effort, I expect extra effort from

you.



We will cover -
General conversation
Pronunciation
Presentations
Interviews
Meetings
Introduction to new vocabulary and it's meaning
Comprehension check
Syntax
Questions and Answers





This tutor's cancellation policy
Before request is confirmed (fixed)
• Cancellation possible at any time without charge.

After request is confirmed (fixed)
• Less than 24hours before lesson start time.→ 100% of price charged.
• No-Show→ 100% of price charged.
Tutor's profile

From:

In:

1817

Lessons

349

Students
Yes
All lessons offered by this tutor
All Lessons
English
Business
Counseling
Academic Tutoring
Available Times
---
※ Times are shown in Asia/Tokyo. They'll convert to your timezone when you log in.