Allison's Tutor Profile
Interview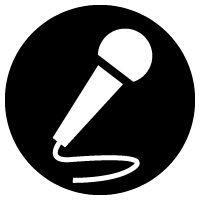 Q: We're interested in your lifestyle in Provence, France. What is the most difference between the U.S. and France?
more→
Profile
Allison's Language Lounge
Quality English and French lessons from a TEFL certified language teacher!



Hi students! I'm an American language teacher living in France. In 2010, I moved from the US to France to learn about the beautiful culture and language. For several years, I lived in the region of Provence in the south of France. Today, I live in the peaceful countryside of my favorite French province: Brittany (Bretagne)!


I love learning languages! I'm completely fluent in French, as well as my native English, and enjoy learning other languages like Italian and Russian. I have a Bachelor's degree in psychology from Oklahoma State University and a degree (une licence) in modern French literature from the French university Université de Toulon-Sud. I also have a TEFL certification (Teaching English as a Foreign Language) from the accredited TEFL academy TEFL Toulouse.
I've been a French and English teacher through Cafetalk since 2013 and have a lot of experience teaching people from many different levels and age groups.

I love French culture! Ever since I moved to France, I have had many wonderful experiences that I would love to share with students interested in French culture.
I also sing jazz and folk music and study instruments like the guitar. Music is my passion! What's yours?




I have many hobbies! I love cooking, sewing, knitting, gardening, reading, and watching movies and TV series. I like to travel and learn about different cultures. I like animals, especially cats! And of course, I love drinking wine! I live in France, after all! I'm also interested in history, philosophy, and psychology.

In my French and English lessons, my goal is to help students...
feel more comfortable and confident when communicating with native speakers about a variety of subjects
speak as much as possible in a relaxed environment
learn useful vocabulary, phrasal verbs, and expressions
train their ears to understand a variety of accents
practice listening to fun audio and video and reading interesting texts to understand the main idea while trying to catch as many details as possible
understand grammar rules for both English and French using clear explanations and specific examples
recognize and correct bad habits when speaking or writing
write and speak clearly with natural phrasing, sentence structure, and word choice.
use clear, correct pronunciation and intonation.
Thank you for visiting my profile! Hope to see you in class!
This tutor's cancellation policy
Before request is confirmed (fixed)
• Cancelation possible at any time without charge.
---
After request is confirmed (fixed)
• Less than 24hours before lesson start time.→ 100% of price charged.
• Between 24-48hours before lesson start time.→ 50% of price charged.
• No-Show→ 100% of price charged.
All lessons by this tutor
All Lessons
English
French
Feedback from students (

513

)

| | |
| --- | --- |
| English | Native |
| French | Fluent |

TEFL
Within 1 day

0%

Last Login: Less than a day