Dani L.'s Tutor Profile

Interview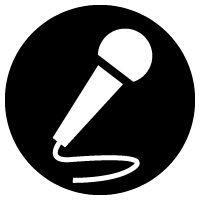 Q: I'm interested in your lesson, "English Comes Alive!" Please tell us about the lesson details.
more→
Profile
Intro:

Hello and bonjour! 



My name is Dani and I am a teacher from Vancouver, British Columbia. I am now living in Montreal, Quebec (a French speaking province). Just before moving here permanently, I spent seven months in Rankin Inlet, Nunavut, which is right below the Arctic Circle. Sometimes, polar bears roamed on the edge of town!


Before deciding to pursue my university degrees, I studied to become a professional make-up artist. However, I realized that my true calling was in education. Though I specialized in primary education, I have taught students of all ages, and I especially enjoy teaching adults!
While I was in university, I was fortunate enough to have some of my work published in a magazine and in academic handbooks. Currently, I am the content editor for a non-profit organization called End Poverty Now. Feel free to check out my proofreading services on my lessons list!
Some of my interests include painting, cooking, hiking, creative writing, LEARNING, creating educational content, making people think deeply, laughing, blues music, and getting to know YOU! ;)
Credentials and Qualifications:


Bachelor of Arts in English Literature
Bachelor of Education
Read about my teaching philosophy on my teaching blog!
Teaching Style:


It's all about you! Feel free to browse through the lessons that I prepared already. I am open to ideas for new lessons if you don't see anything you like!
Apart from being flexible and patient, I also believe that laughter is important because it builds a warm teacher-student relationship. ;) 


Outro:
Do you want a professional, fun and easy-going tutor? Then contact me. I can't wait to meet you!
Supporter's voice | What's a Supporter?


生徒がビジネス現場で英語対応することを踏まえたネイティブ発音・速度に、刺激を受けました!積極的に質問・リクエストを聞き、提案してくださるので、自分の頭も口もフル回転になり大満足で楽しかったです!!
This tutor's cancellation policy
Before request is confirmed (fixed)
• Cancelation possible at any time without charge.
---
After request is confirmed (fixed)
• Less than 12hours before lesson start time.→ 100% of price charged.
• Between 12-24hours before lesson start time.→ 50% of price charged.
• No-Show→ 100% of price charged.
All lessons by this tutor
Feedback from students (

561

)
***o

Always gentle, accurate, and enthusiastic. Thank you!

(30 min) Dictation and Pronunciation

30 1,700

Feb 12, 2019

***is.T.

Thank you for great lesson and useful tips! Very passionate and obsessed with language. I believe I can learn a lot. Looking forward for the next lesson.

Counselling Session

15 500

Feb 9, 2019

***ile_

Thank you always for your helpful lessons!

(30 min) Dictation and Pronunciation

30 1,700

Feb 7, 2019

***lla234

Her class today was wonderful.... She asked me some questions and I answered them, as always, she corrects me. I'm gonna print out what she has done written for me and use them for my improvement. I can say, this class is very very important and necessary.

"Chat Attack" with Dani L.

15 1,000

Feb 6, 2019

***lla234

I expect her class every time. Her vocabularies are abundant like a treasure. and her class is really like a stream. I can learn a lot and I feel that I am evolving. Thanks to her effort today, her questions and corrections and also, fun phrasal verbs!

| | |
| --- | --- |
| English | Native |
| Spanish | Daily conversation |
| Chinese | Daily conversation |
| French | Just a few words |

Bachelor of Arts English

Licensed Teacher Junior High K-12
Less than 3 hours

0.8%

Last Login: Less than a day