山根健一's Tutor Profile

Interview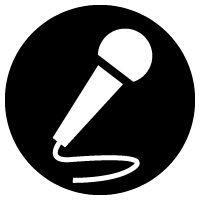 Q.
現在の音楽活動について教えてください。

more→
Profile
Nice to meet you, I am Kenichi Yamane, a jazz vocalist.
I studied under jazz vocalist Noriko Miura, and I now work in the city doing contemporary jazz (swing, latin, blues, funk, etc.) alongside bassist Toru Miura and other professional musicians from various fields. I work in voice training, demos, musical composition, recording, CD production, and event planning.
I currently belong to a big band called Oriental Sound Machine.

【Lesson Contents】
Voice training, improving pitch, finding and correcting bad habits, learning how to look at, write, and read music, range, understanding and developing your vocal cords, and preparing for vocal sessions.
【These Lessons Are For】
Young and old, men and women, people who want to have fun singing standard, western, or Japanese music, people who want to train for concerts, karaoke, or performances, people who want to participate in vocal sessions (I will create sheet music just for you). Please join in!

【What to Bring】
If you have an iPhone, please download the app "irealPro" or if not, please download the "Bandinabox" software on your computer. If this is not possible, we will utilize my keyboard, Youtube karaoke videos, music and sheet music that I have on hand, etc.

【Objective】
In the end, I'd like to help you build a repertoire that matches your personal range and tone. Most of all, I hope you have fun singing!
Here are some videos from our past performances↓
Almost Like Being in Love
It never entered my mind
Never givin' up

English Translation: 10/6/2014 - The Cafetalk Team
Cafetalk's cancellation policy
Before request is confirmed (fixed)
• Cancelation possible at any time without charge.
---
After request is confirmed (fixed)
• More than 24 hours before lesson start time.→ Cancellation is possible at any time.
• Less than 24 hours before lesson start time.→ The tutor may take a cancellation fee.
• No-Show→ The tutor may take a cancellation fee.
(Please check with the tutor for details.)
All lessons by this tutor
Feedback from students (

79

)

Less than 3 hours

0%

Last Login: Less than a day