Ivana.R.'s Tutor Profile
Interview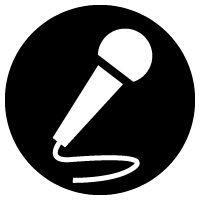 Q: I'm interested in your lesson, "Naruto"! In this lesson, do students need to prepare before the lesson?
more→
This tutor is currently on leave or vacation.
Lesson requests can be made after Aug 16, 2018 01:00.
Profile
* Dear students , I'll be going on my vacation from August 2nd to August 15th , so my schedule will be closed during that period and you can request the lessons from August 16th. Please feel free to contact me if you have questions . Thank you for taking my lessons ! I'm looking forward to seeing you again after my vacation . Best wishes ! Ivana *


Bonjour,my name is Ivana.I am from Serbia.

I graduated from the University of Belgrade as a professor of French language and literature with a masters degree.English was my second language at University.

I can speak Serbian,French and English.
I have a lot of experience.I have worked as a French teacher in a private school of foreign languages for 3 years.I have been tutoring private French lessons for 12 years.

I would like to teach you French.We would use lot of different materials such as videos,songs,articles,games,crafts...It would be very interesting.

In my free time,I enjoy travelling.I´ve visited a lot of countries: France,Brasil,Greece,Montenegro...








I work with kids,teenagers and adults.




I also do yoga.




I am looking forward to seeing you!
This tutor's cancellation policy
Before request is confirmed (fixed)
• Cancelation possible at any time without charge.
---
After request is confirmed (fixed)
• Less than 1hours before lesson start time.→ 100% of price charged.
• Between 1-24hours before lesson start time.→ 50% of price charged.
• No-Show→ 100% of price charged.
All lessons by this tutor
All Lessons
French
English
Serbian
Feedback from students (

73

)

| | |
| --- | --- |
| Serbian | Native |
| French | Near-Native |
| English | Daily conversation |
| Portuguese | Just a few words |
| Japanese | Just a few words |

Certified Language Teacher Master
Less than 3 hours

0%

Last Login: 12 days ago