Nazra's Tutor Profile
Interview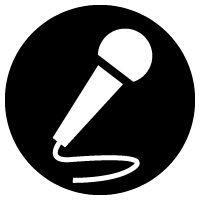 Q: Please tell us about the main feature of your lessons.
more→
Profile
Hi! My name is
Nazra
and I am a freelance English teacher working and living in Okayama. I have been teaching English for more than 15 years, mainly at language schools to people of various backgrounds such as engineers, sales reps and CEOs. I also have experience teaching children and I have taught at kindergartens and elementary schools for two years.
I would like to help you with your English learning experience but at the same time, I will make sure that you are enjoying your lessons. I usually try my best to make the lessons as easy as possible for the students to understand. And I can also customize the lessons to meet your needs, based on your professional and personal backgrounds.
In Malaysia, my home country, the national languages are Malay and English so I am able to teach you Malay as well.
I also love photography and I have been taking photos since I was in high school. I am also a big fan of our local soccer team,
Fagiano Okayama
and I go to their home games every time. I love going trail running with my husband too.
Visit
my Instagram
, if you'd like to see my photos.
I'm excited to meet all of you and I hope we could have a chance to talk soon!
p.s. I have two Munchkin cats so you might see them walking in the background during the lessons :)
This tutor's cancellation policy
Before request is confirmed (fixed)
• Cancelation possible at any time without charge.
---
After request is confirmed (fixed)
• Less than 2hours before lesson start time.→ 50% of price charged.
• No-Show→ 100% of price charged.
All lessons by this tutor
All Lessons
English
Lifestyle
Other Language
Feedback from students (

287

)
***chan

カフェトークでのレッスンが、最後の月ということで、久しぶりに受けました。故郷に住んでおられるので、ローカルな話も聞けて楽しかったのに、残念です。今年中に、もう1回は受けたいですね!Nazra-san、ありがとうございました。

***omaysu

我が家の子供は本当に先生が大好きです。ありがとうございます!

***omaysu

毎週の先生のレッスンのおかげで娘が英語に自信をもってきました!ありがとうございます!

***INakagawa

Today I learned many things with Nazra sensei, she always help me clear my questions about the vocabulary, pronunciation and comprehension. And I like discussing with her, I don't have easy access to English native speakers in my daily life so it's a very good chance to express my opinion in English. Thank you so much and see you soon! 今日のレッスンでは自分では読めているつもりなのに正しく読めていない単語が沢山あったので、とても参考になりました。ニュースを読んで語彙を増やしつつ、ディスカッションで少ない語彙の中なんとか自分の言いたいことを伝える練習にもなるので、定期的にこのレッスンを取っています。ニュースで英語を学ぶレッスンを提供している先生は他にもいらっしゃいますが、Nazra先生のレッスンは自分で好きな記事を選べるので気に入っています。

News in English

25 900

Nov 18, 2017

***oto

いつもありがとうございます!あっという間に時間が過ぎていました。(^^ゞ 新しい単語をしっかり調べておきます。次回もよろしくお願いします♪
| | |
| --- | --- |
| Malay | Native |
| English | Native |
| Japanese | Fluent |

JLPT Level 1

GCE English Language A
-

0%

Last Login: 1 years ago