John's Tutor Profile
Interview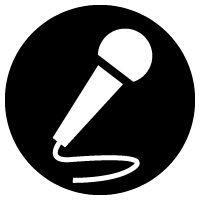 Q: What got you interested in Japan, why did you come here?
more→
Profile
Hello! My name is John, and I'm an English teacher in Toyama, Japan. I've worked here for 4 years and I've been an ESL teacher for around 6.
I've taught thousands of students in my time as a teacher, ranging from kindergarteners to retired people in their 80s. I have been primarily working as a junior high school teacher, but I've also done a lot of work teaching business English, test passing strategies (EIKEN/TOEIC/etc.), conversation, travel English, and things like that.
My main hobbies are photography, learning Japanese, and drawing. I especially like making pictures with photoshop. If you have similar interests, I'm sure we'll get along fine!
I'm happy to talk with people of all ages. Please let me know if you have any specific demands or questions. Thanks and I look forward to teaching you!
Thank you for your interest in my lessons!
My apologies, but unfortunately I am not currently offering Skype lessons for the time being.
I will be sure to make an announcement when I restart them.
Those of you who are interested in having proofreading done, please feel free to book a lesson in the usual way below.
This tutor's cancellation policy
Before request is confirmed (fixed)
• Cancelation possible at any time without charge.
---
After request is confirmed (fixed)
• Less than 3hours before lesson start time.→ 100% of price charged.
• Between 3-6hours before lesson start time.→ 50% of price charged.
• No-Show→ 100% of price charged.
All lessons by this tutor
* This tutor is not public.
Feedback from students (

64

)
***omi.743

Making presentation was tough for me at first, but I feel my English would improve if I practiced this many times. I would like to speak English more fluently, so this lesson will be good for me.

***ple

John先生の発音(英)レッスンはとても楽しいです!!(^^)! なにしろ発音のことなのでなかなかうまく先生の通りに言えなかったりすることもありますが そういう時にも何が問題なのかを的確に判断して教えてくださいます! 発音から派生してのお話しも興味深いです!!

***gehog

非常に親切で分かりやすく 同じ質問を聞き返してもわかりやすく教えてもらえました。 英語が苦手な人にもおすすめです。

***ple

ジョン先生の発音のレッスンでは、今まで学校では教えてくれなかった秘訣を学ぶことができます! 今日は苦手なWの発音でしたが、舌の位置などを教えてくださり、大変役立ちます。 そして何よりもお話ししていて楽しいです!!

***ple

イギリスの発音についてレッスンを受けています。発音のレッスンというとなかなか難しいと思っていましたが ジョン先生はとても優しく、忍耐強く教えてくれます。今日は"o"の音を学びました。新しく教わることが多く、 しかも楽しいレッスンでした。自分で意識して正しい発音をすることがひいてはリスニングの時に役立つと聞いて 納得です。