Lynne Soeters' Tutor Profile
Interview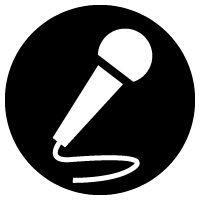 Q: How do you spend your days off? Is there anything you've gotten into lately?
more→
Profile


My name is Lynn and I am a native English teacher living in The Netherlands.
I am originally from Coventry, which is in the centre of England. I worked as an IT Relationship Manager whilst I was living in England and spent a lot of my time travelling around the UK with work. So I was very lucky to see a lot of the country.

I have been living in The Netherlands for 4 years now and I love the people and culture here. I am very lucky to live in a beautiful area called Zeeland which is full of woods and golden sandy beaches.
Having moved to another country I understand how challenging it can be to learn a foreign language. I also understand how sucessful it can be if the learning environment is fun and interesting.
I have lots of hobbies and interests. I love to read, walk on the beach and in the woods, keep fit, canoe and eat! I like anything that makes me laugh and really enjoy spending time with my friends who are great fun. I really like food from different cultures, its wonderful to try something new.

As you can see from the photos below I adore painting. I paint in oils and the painting below is a recent commission for a wedding anniversary.
Of course when you live in The Netherlands you have to ride a bike! Everyone rides a bike. It's very flat here so that makes it easier. I ride my bike a lot now and really enjoy it. It took me a while to remember how to ride it though, I hadn't been on a bike for 20 years!
Teaching

I have experience of teaching General English and Business English to adults, both face to face and online.
I would love to help you on your English language journey!

My aim is to maximise our time together and ensure you have a fun, positive and exciting learning experience that builds your confidence. All the lessons are adapted to meet your requirements and interests.


The
Lessons

Business English :
With 30 years experience gained from working in British business, I can plan the lesson around your requirements from etiquette to email language, presentation skills to report writing tips.
Quick Conversational English :
If you are planning to go to an English speaking country for work, study or holiday make your time there easier and more enjoyable. Learn how to talk more fluently with others.

Proofreading:
If you have any type of document that you need proofreading and correcting please send it my way.

I have been awarded the TESOL Advanced level 5 Qualification with Distinction, Teaching English Grammar Certificate and I have a Bachelor Degree in Communication.

I look forward to our conversations together.
Cafetalk's cancellation policy
Before request is confirmed (fixed)
• Cancelation possible at any time without charge.
---
After request is confirmed (fixed)
• More than 24 hours before lesson start time.→ Cancellation is possible at any time.
• Less than 24 hours before lesson start time.→ The tutor may take a cancellation fee.
• No-Show→ The tutor may take a cancellation fee.
(Please check with the tutor for details.)
All lessons by this tutor
All Lessons
English
Lifestyle
Feedback from students (

148

)

| | |
| --- | --- |
| English | Native |
| Dutch | Daily conversation |

Bachelor of Arts

Certificate in English Grammar Grade B

Certified Professional Life Coach

TESOL Grade A - Distinction
About 1.1 days

7.9%

Last Login: 2 days ago