Steve D.'s Tutor Profile
Interview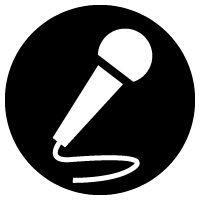 Q: Please, tell us about the main feature of your lessons.
more→
Profile
-About Me-
Hello!
I am Steve, and I have taught English in Sendai, Japan for almost 3 years through the Japanese Exchange and Teaching programme (JET) at schools such as Nakayama and Yakata Elementary and Junior High School (小学校の5,6年と中学校の1,2,3年を教えました).
I have assisted my students in succesfully delivering their English speeches at school speech contests, and I have helped my students win awards in English comic contests.
I also have experience in teaching at English community classes to students of all ages inclding high school, university, and working class.
Currently I am completing my Masters Thesis at my universitiy's School of Public Leadership. It is challenging but at the same time also very rewarding.
-My Lessons-
I teach using British pronunciation, and I have a passion for teaching English in a simple and fun way, where my students can enjoy themselves and use their English in everyday situations (日常会話).
I believe in helping students learn practical English skills that they can use to talk about their interests or professions.
My lessons aim to help students with:
Speaking and Listening
Pronunciation
Open Conversation
Vocabulary
-Hobbies-
My hobbies are soccer(サッカー), playing the electric guitar in my local band(ギター), and learning languages. I enjoy watching and playing sports, and I can talk about soccer all day! I also enjoy the outdoors, whether taking a walk in the woods or camping in the mountain!
-My Story-

Since I was little, it has always been my dream to live in Japan, and experience the Japanese lifestyle. After graduating from university in 2011, I was sent to Sendai City, (the City of Trees) which had just suffered damage from a large Tsunami hit.
At first, I was a little scared but also excited to go and help the people of Sendai recover from the 2011 disaster. I was glad to help people in any small way, whether to teach English, give hope, smile, or just to be friends!
After almost 3 years in Japan, I am happy to see many people now visiting Sendai, and going to teach English there, and I am thankful for the amazing friends I could make in Japan!
Enjoy your English studies, and I hope to be working with you soon!
This tutor's cancellation policy
Before request is confirmed (fixed)
• Cancelation possible at any time without charge.
---
After request is confirmed (fixed)
• Less than 1hours before lesson start time.→ 100% of price charged.
• Between 1-12hours before lesson start time.→ 50% of price charged.
• No-Show→ 100% of price charged.
All lessons by this tutor
All Lessons
English
Academic Tutoring
Feedback from students (

23

)

| | |
| --- | --- |
| English | Native |
| Japanese | Fluent |
Less than 6 hours

0%

Last Login: Less than a day