Zoe's Tutor Profile
Interview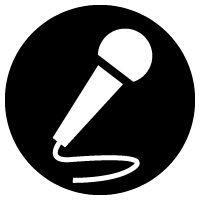 Q. Hi,Zoe. So, you have many years teaching experience, what made you want to start teaching language?
more→
Profile
My name is Zoe, I am English and I live in the south-west of France.

I have 3 English teaching certificates: TEFL diploma (Teaching English as a foreign Language), TESOL Teacher of English Grammar and TESOL Teacher of Business English. I also have several years of experience in teaching English, including:

• Teaching adults and children on a one to one basis and in group classes, from beginner level to advanced.
• Offering assistance with homework etc.
• Job interview preparation (e.g. mock interviews)
• Exam preparation – TOEIC, IELTS, BULATS
• Grammar revision, listening and reading practice and vocabulary building.
• Business English.

I have been in France since June 2000. When I arrived I couldn't speak much French; I learnt by living with and talking to French people. I have 3 young children who are being brought up bilingually - I love teaching them.

I don't profess to being an expert in the English language; I think we never stop learning! I was brought up to speak properly (thank you mum!), so I offer English conversation with a REAL native British English speaker.

My main aims are to help with vocabulary building and pronunciation. I also offer listening and reading practice which are a vital part of learning a new language!

Come and meet me, let's chat about your language learning requirements; I'll make suggestions, give you my advice and try to guide you through your language learning experience as painlessly as possible!

Bring a coffee and a good sense of humour to class; let's have fun while you learn!

Looking forward to meeting you soon…..

p.s. Check out my video - In 2010 I taught 40 French children a very complicated song for their end of year show. None of these children could speak English when I started teaching them! - I am so proud of them!
This tutor's cancellation policy
Before request is confirmed (fixed)
• Cancelation possible at any time without charge.
---
After request is confirmed (fixed)
• Less than 24hours before lesson start time.→ 100% of price charged.
• Between 24-48hours before lesson start time.→ 50% of price charged.
• No-Show→ 100% of price charged.
All lessons by this tutor
Feedback from students (

649

)

| | |
| --- | --- |
| English | Native |
| French | Fluent |

Certificate in Business English Grade A

TEFL Outstanding pass

Certificate in English Grammar Grade A
Less than 2 hours

0%

Last Login: 2 days ago