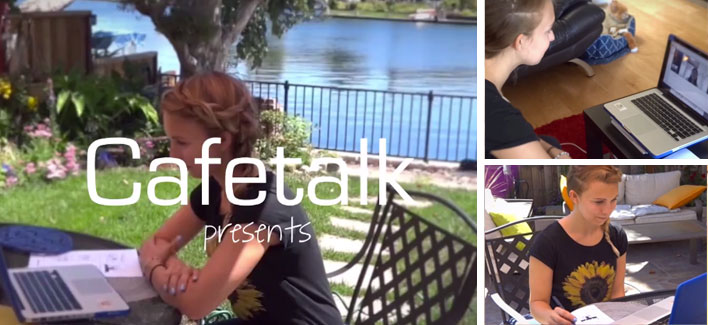 One-to-one Online lessons
One-to-one Online lessons
Sign up now and get 1,000 points.
Why choose Cafetalk?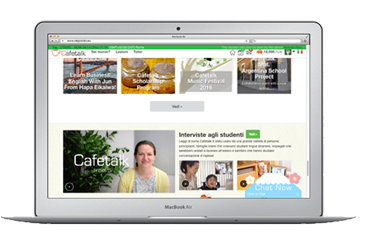 Cafetalk is a service that allows you to "let the world spice up your life" through online lessons with tutors from all over the world.
All you need is a computer or smartphone and a place to Skype! Learn from the comfort of your own home.
1
Peace of mind with one on one lessons!
Even if you're new to online learning, you can study with peace of mind knowing that our highly experienced tutors will tailor each lesson to your level.
2
Lessons available 24/7
Learn from home at whatever time of day is convenient for you. No commute, no hassle! We have tutors located all over the world available to teach even during the most irregular hours.
3
World class customer support
Not only do we offer round the clock customer support via email, chat, Skype, and telephone, but we also provide free consultation sessions where you can get advice about online learning, study methods, and Cafetalk tutor recommendations. Please feel free to book a session.
4
No contract fees
Purchase Cafetalk points as you go and use them to book your lessons. Absolutely no registration, membership, or monthly fees. Many tutors offer commitment free trial lessons at reduced or no charge.
See what it's like to learn online!
Have fun while you study one on one with a highly experienced tutor. See steady results!
● Lesson

Fun Free Talk(^∇^)/ tutor: Sakura Minako

まきさんはいろんな役に立つ説明ができました。資料はすぐできました。私は使うべき本を進めました。レッスンのあと、フィッドバックをくれました。Maki-San's lesson included helpful explanations of grammar or vocabulary that I had questions about. She quickly produced material that was suitable for our lesson. She knows the various books available for JLPT studies, and was able to make recommendations for me to adequately prepare for the test. After the lesson, she provided some feedback in the form of main points and key phrases/grammar patterns that came up in the lesson. ありがとうございました!
Cafetalk Online tutors
Miki. Kw
Hello everyone! I am a homeschool Japanese lang...
Kimi
     ~♥.★・Profile・★.♥~ Hi ever...
Leelee
I can't speak English, so unfortunately I can't p...
MATSUNO
Hello everyone!My name is Hisao Matsuno. I li...
May.
Hello! I am May. I am teaching Japanes...
Hiroto in Taiwan
大家好~! Nice to meet you all! My name isHiroto an...