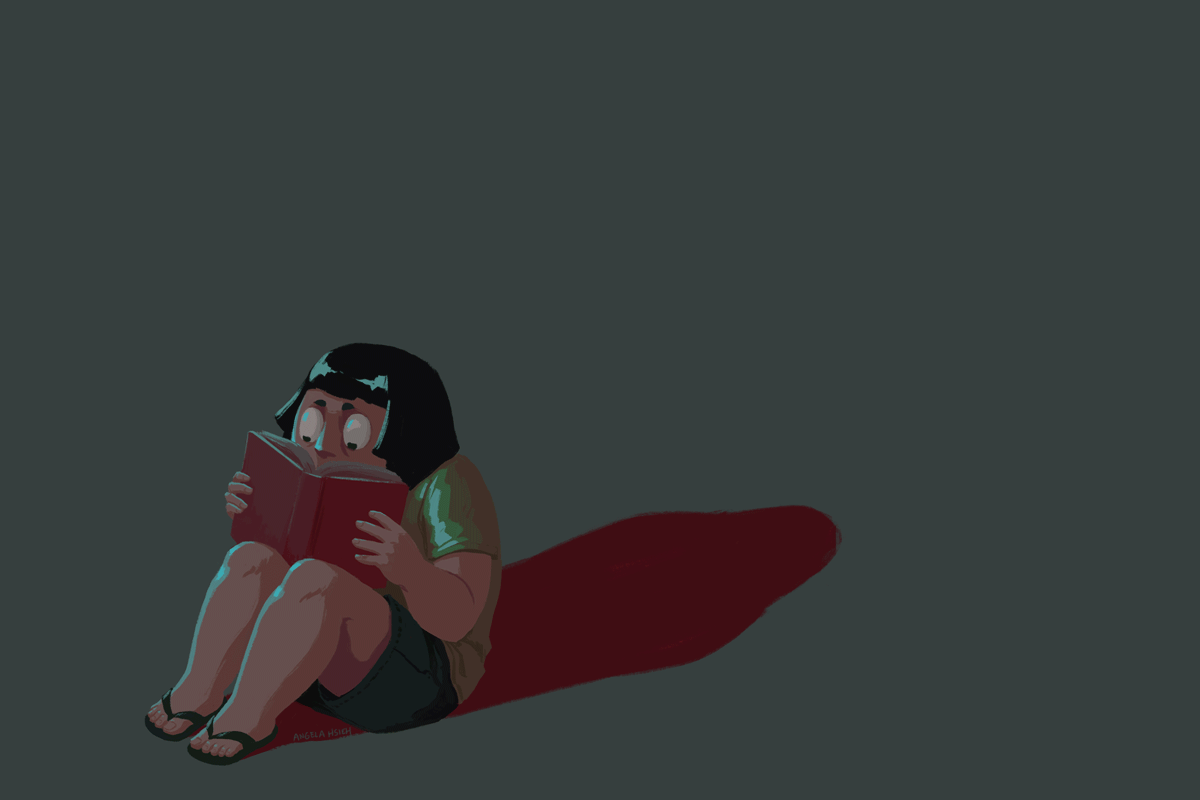 Be it a novel about a haunted car, a movie about evil possession or a game versus zombies, horror is a definitely a popular and money making entertainment that's here to stay. Experts even say that this kind of amusement can actually have mental health benefits.
Horror scenes tap and exploit what researchers call as the evolved fear system. This is an ancient survival process that's made up of learned emotional and physical responses and strategies that humans and other animals use to defend against threats to survival. Getting frightened increases our self-awareness and helps us understand our weaknesses or strengths and their limits. The hyper alertness and fear that this system produces can make us feel alive and has kept the human race from being extinct in a dangerous world.
Confronting our deepest fears make us learn and improve coping skills that we can apply in critical real life situations at home, school, work, etc. Psychologists say that hardcore horror fans for example build up some resistance from fear through frequent exposure, which some suggest can create a sense of mastery that we could use when faced with negative stimulation. Horror can also us help manage anxieties and natural aggression in a more acceptable and healthier way.
So the next time you watch a J-horror flick, keep in mind that it can be in effect, a way of adjusting or reconditioning those ancient survival instincts for daily living.
Sources:
Clasen, Mathias, Why horror is so popular. And may even be good for us. Retrieved from: https://sciencenordic.com/denmark-film-forskerzonen/why-horror-is-so-popular/1452083. Accessed August 13, 2020.
Holmes, Lidsay, The Psychology Behind Why You Love Or Hate Scary Movies. https://www.huffpost.com/entry/scary-movies-love-hate_n_59b0205ee4b0b5e53102f44d?utm_campaign=share_twitter&ncid=engmodushpmg00000004. Accessed August 13, 2020.
Horror. Retrieved from : https://literaryterms.net/horror/. Accessed August 13, 2020.
*No monetary compensation involved in the writing this entry.
Why not take an English Language lesson for learning some new vocabulary & for practicing your story telling skills by being able to add your own ending to our 2 to 3 sentence horror stories? Check out the "The 5 Horror Stories Exercise 怖い話" and see how learning English can be both fun and scary! Please click on this link to know more about this online lesson :
The 5 Horror Stories Exercise 怖い話 https://cafetalk.com/lessons/detail/?id=225528&lang=en via @cafetalk_jp
娯楽における恐怖の重要性
それがお化け屋敷の小説であれ、邪悪な所有物に関するゲームであれ、ゾンビとのゲームであれ、ホラーは人気があり金儲けの娯楽であり続けています。専門家は、この種の娯楽は実際にメンタルヘルスの利益をもたらすことができるとさえ言います。
ホラーシーンは、研究者が進化した恐怖システムと呼んでいるものを利用して利用します。これは、人間や他の動物が生存への脅威から身を守るために使用する、学習された感情的および身体的反応と戦略で構成される古代の生存プロセスです。恐れることは私たちの自己認識を高め、私たちの弱点または強みとその限界を理解するのに役立ちます。このシステムが生み出す超警戒心と恐怖は、私たちを生き生きとさせ、危険な世界で人類が絶滅するのを防ぎました。
最も深い恐怖に立ち向かうことにより、家庭、学校、職場などで実際の危機的状況に適用できる対処スキルを学び、向上させることができます。負の刺激に直面したときに使用できる熟練した感覚を生み出すことができます。ホラーは、不安と自然な攻撃をより許容可能でより健康的な方法で管理するのにも役立ちます。
したがって、次にJホラー映画を見るとき、これは私たちの古代の生存本能を日常生活に合わせて調整または再調整する方法になり得ることを覚えておいてください。