Ruth ルース
5 Lessons - English Lesson Variety Pack (25 mins)
Pack of 5

5 Lessons - English Lesson Variety Pack (25 mins)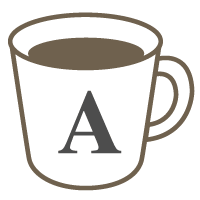 25min 6,000 Points (1,200 Points per lesson)
Skype Lesson
Grab a bargain!

Material
Original Material
Lesson Pack Details
This is a 5-lesson pack. You will be issued 4 "coupons" when the first request is confirmed. You will be able to use these coupons for subsequent requests in the pack. Please note that all requests related to this pack must be taken within 50 days of the confirmation date of the first request.
Description
Lesson Pack Description:
This lesson pack is for 5 x 25 minute lessons. This pack allows you to save money compared to purchasing the lessons individually. This pack includes 5 coupons to be used over 50 days - it is designed for you to consistently use English by taking one lesson per week.

The lessons that you can choose from include:


Free Conversation - 25 mins
Describing Pictures - 25 mins
Random Question Attack - 25 mins
NEWS: what's your opinion? - 25 mins
VIDEO: what's your opinion? - 25 mins
Question Time - 25 mins
Preparation:
- If this is your first lesson, the tutor advises you to take the
consultation lesson
first so you can meet the tutor and hear her accent and speed. Or you can send the tutor a message to ask for advice.
- When booking the lesson please write inside the message box what lesson you want to take.

Feedback:

- During the lesson the tutor will type any mispronounced words, new vocabulary and expressions inside the skype chat box for you to study after the lesson.
- During the lesson the tutor will suggest ways to rephrase your sentences to sound more natural. These suggestions will also be typed into the skype chat box.
- Before the lesson finishes the tutor will give you verbal feedback on your speaking and pronunciation.
- If you would like detailed written feedback after the lesson please purchase the
detailed lesson review
.

Note:
Please be aware that only the lessons listed above are included in this pack. Customized lessons are NOT included in this pack. If you want to learn something specific (example: interview preparation) please book ''your customized lesson''
Please be aware that all the lessons in the pack have to be taken within the stated time frame. This is why the lesson pack is offered at a discounted price. If you can't complete the lessons within the time frame, the pack will expire and the coupons cannot be used.
It is advisable to book the lessons in advance so you can have your preferred date and time.
This tutor's cancellation policy
Cancellation of pack lessons
• 'Unstarted' lesson packs
(1)
can be cancelled any time. Used Points will be completely refunded. If a 'started' lesson pack
(2)
is cancelled, you will be refunded 50% of the price of the remaining lessons provided that the lessons are unrequested, unconfirmed or not within 24 hours of their scheduled start times.
(1) A lesson pack for which none of the requests have been confirmed by the tutor.
(2) A lesson pack with at least one confirmed request. (By confirming the date and time for the first lesson in the pack the tutor confirms the pack as a whole and coupons are automatically issued)
Cancelling individual requests in a pack
• If you wish to cancel a single lesson that belongs to a pack but not the whole pack, you can do so via the request page. In this case, the coupon used to book the lesson will either be refunded or collected, based on the following policy.
---
Before request is confirmed (fixed)
• Cancellation possible at any time without charge.
After request is confirmed (fixed)
• Less than
24hours
before lesson start time.→ Coupon will be consumed.
•
No-Show
→ Coupon will be consumed.
Tutor's profile

From:

In:

1359

Lessons

366

Students
Yes
All lessons offered by this tutor
Available Times
---
※ Times are shown in Asia/Tokyo. They'll convert to your timezone when you log in.
Feedback (38)
***i2018

とても親身に役に立つアドバイスをしてくれて、感謝しています。

***_ljh

今回は初めてVIDEO版のWhat's your opinion?レッスンをお願いしました。選んでくれるテーマが興味を持ちやすいものばかりで楽しいです。相変わらず自分の意見を言うのには時間がかかりますが、きちんと訂正したり自然な表現に直してくれます。自分の言いたいことをが伝わると本当にスッキリします… more

***_ljh

今回も自分の意見を言う難しさを感じながらも、優しい先生のおかげで楽しくレッスンが受けられています(^^)

***_ljh

What's your opinion?のレッスンを定期的にとっています。自分の意見を言うのはとても難しいですが、勉強になります。私のめちゃくちゃな文章でも適切な文章に直してくれます。Ruth先生いつもありがとうございます^^

***KO.A.O

Ruth always encourages me to speak English as well as use new Phrases and vocabularies. This course is the best to keep enhancing my skills and motiva… more