Dahee
Dahee's Korean Lesson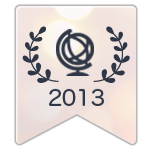 Dahee's Korean Lesson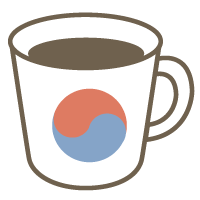 25min 1,100 Points
Has Trial
25min 500 Points
Skype Lesson
From Hangul characters to basic conversation. Start with simple vocabulary and get more comfortable with Korean!

Material
Original Material
Description
My textbook is split into 3 levels.
Please take a look at the following and choose the level that fits you best!

● Practice pronunciation with sound files
I will send you sound files so that you know how to pronunce the textbook's dialogues.
● Start by speaking in sentences
For people who gave up on books that overload you with vocabulary! If you study with this textbook, you will be able to start making sentences in Korean right away.
● Personalized review sheets
Everyone has trouble with different grammar points, so if you have trouble understanding something, I will create an easy to understand file that will help you review it.

〓〓〓〓〓〓〓〓〓〓 Beginner 〓〓〓〓〓〓〓〓〓〓

〓〓〓〓〓〓〓〓〓〓〓 Basic 〓〓〓〓〓〓〓〓〓〓〓

There is also an intermediate level, but if you already understand all of the grammar up to here, please consult with me first.

Translation: 1/2015 - The Cafetalk Team
This tutor's cancellation policy
Before request is confirmed (fixed)
• Cancellation possible at any time without charge.

After request is confirmed (fixed)
• Less than 24hours before lesson start time.→ 50% of price charged.
• No-Show→ 100% of price charged.
Tutor's profile


From:

In:

10877

Lessons

1688

Students
Yes
All lessons offered by this tutor
Available Times
---
※ Times are shown in Asia/Tokyo. They'll convert to your timezone when you log in.
Feedback (310)
Cafetalk (* Auto-generated feedback)

The tutor did not show up for the lesson

***08

今回もありがとうございました。 いつも細かく丁寧で、より自然な表現を教えてくださいます。

***08

文法や単語の使い方、ニュアンスの違いなどを丁寧に教えていただきました。 またお願いしたいと思っています! 감사합니다!!

***suk

오랜만에 수업을 들어서 즐거웠어요. 今まで習った事をしばらくの間復習していて、色々と見落としていた所を再確認しました。分からないところを何となくそのままにして置くのは良くなかった、と身に染みています。。。だひ先生のテキストは良く工夫されていて面白いです。前に教わった表現を、ドラマの中で聞き取れる… more

0**ori0

よく使う単語は早く覚えて会話ができるように頑張りたいです。 レッスンが毎回楽しみになっています(๑′ᴗ‵๑)