Gabi
30min lesson pack - Pick any lesson!
Paket mit 5 Kursen

30min lesson pack - Pick any lesson!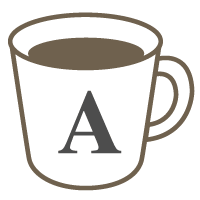 30Min. 5,500P (1,100 Punkte pro Kurs)
Hat Schnupperkurs
10Min. 0P
Skypekurs
Choose your favorite 30min lesson and save!

Lehrmaterial
In Absprache
Kurspaket Inhalt
Dies ist ein 5-Kurse Paket. Du erhältst 4 "Gutscheine" sobald die Buchung bestätigt wurde. Mit den Gutscheinen kannst Du dann die verbleibenden Kurse buchen. Bitte beachte, dass alle Kurse in diesem Kurspaket innerhalb von 60 Tagen ab Bestätigungsdatum der ersten Kursbuchung belegt werden müssen, da sie sonst verfallen.
Kursinhalt
Since some students requested it, I've decided to offer this new lesson package. It'll allow you so save up some money, and it allows me to give out more lesson time to you :)
It works for all languages, all contents, basically, I am offering you 5x30min that you can use as you please. As you book the lesson, make sure you mention to me what you want to work on in the message.
I recommend you first have a free trial lesson with me before booking this package, so I know what to prepare for our first lesson.
Rücktrittsregelung der/des TutorIn
Cancellation of pack lessons
• 'Unstarted' lesson packs
(1)
can be cancelled any time. Used Points will be completely refunded. If a 'started' lesson pack
(2)
is cancelled, you will be refunded 50% of the price of the remaining lessons provided that the lessons are unrequested, unconfirmed or not within 24 hours of their scheduled start times.
(1) A lesson pack for which none of the requests have been confirmed by the tutor.
(2) A lesson pack with at least one confirmed request. (By confirming the date and time for the first lesson in the pack the tutor confirms the pack as a whole and coupons are automatically issued)
Cancelling individual requests in a pack
• If you wish to cancel a single lesson that belongs to a pack but not the whole pack, you can do so via the request page. In this case, the coupon used to book the lesson will either be refunded or collected, based on the following policy.
---
Vor der Bestätigung einer Kursbuchung
• Stornierung jederzeit möglich
Nach der Bestätigung einer Kursbuchung
•
Weniger als 24 Stunden
vor Kursbeginn→ Coupon will be consumed.
•
No-Show
→ Coupon will be consumed.
Tutorenprofil

From:

In:

Ja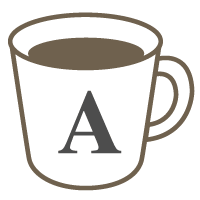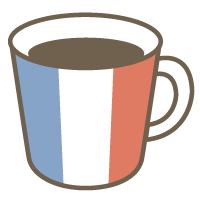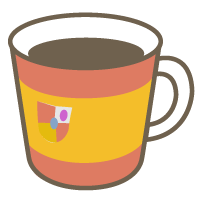 Mögliche Kurszeiten
| | | | | |
| --- | --- | --- | --- | --- |
| Mo | 21:00 | - | Di | 10:00 |
| Di | 10:00 | - | | 14:00 |
| Di | 21:00 | - | Mi | 14:00 |
| Mi | 21:00 | - | Do | 14:00 |
| Do | 21:00 | - | Fr | 14:00 |
May change depending on week
Hallo! Mein Name ist Gabi und ich bin französischsprachige Kanadierin. Ich möchte euch gerne helfen Sprachen schneller und mit Spaß zu lernen. Meine Englischschüler in Tha...
Alle Kurse von dieser/m TutorIn
All Lessons
Englisch
Französisch
Spanisch
Mögliche Kurszeiten
---
※ Anzeige in: Asia/Tokyo. Melde Dich an um die Zeiten in Deiner Zeitzone anzuzeigen.
Bewertungen von Schülern (2)
***udent

Simply great! Very helpful and she prepares nice PDFs. I can also fall back on English if I absolutely can't remember the French word.

Mittwoch, 25. Juli 2018, 23:35

***hiaT

The lesson was great! But it would have been better if the connection on skype had worked better~

Freitag, 13. April 2018, 15:21