Mr Ian
IELTS - 4 Lesson Package (2,300 per lesson)
IELTS - 4 Lesson Package (2,300 per lesson)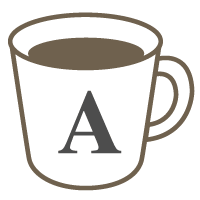 60min 9,200 Points
Skype Lesson
We will cover each of the IELTS modules, Listening, Reading, Writing and Speaking.

Material
Flexible
Description
Each lesson will focus on one of the IELTS modules and will include a review of the previous lesson.

We are concentrating on developing the test skills needed to get the maximum score possible for your level of English, so we will practice previously given exams.

I will also furnish you with lots of English material and a long term study plan so that your English will continue to improve.

Not only will you get the fours hours of IELTS exam prep lessons, I will throw in Follow up Lessons, this will give you more opportunity to practice your English speaking skills and increase your confidence level.



This tutor's cancellation policy
Before request is confirmed (fixed)
• Cancellation possible at any time without charge.

After request is confirmed (fixed)
• Less than 24hours before lesson start time.→ 100% of price charged.
• No-Show→ 100% of price charged.
Tutor's profile

From:

In:

1472

Lessons

279

Students
Yes
All lessons offered by this tutor
All Lessons
English
Business
Counseling
Academic Tutoring
Available Times
---
※ Times are shown in Asia/Tokyo. They'll convert to your timezone when you log in.
Feedback (12)
***lmay5

I understood a meaning covered in the sentences from his guide! It was very difficult to understand for me even joke.

***lmay5

This lesson was very interesting because we can learn the constition of the sentence and I can know the way of thinking of the individual. Also we ca… more

***lmay5

What is important with English he taught me about it. Thank you.

***amina

自主学習での不明点をメッセージで送ったら、レッスン前に回答をくれてありがたかったです。また、時間内に終わらなかったのですが、延長して根気強く対応してくれました。写真はちょっと強面ですが、話し方は穏やかで安心して話すことができます。Speaking練習を行ったのですが、ここは良かった、ここはダメだった… more

***lmay5

I felt I have to do practice every day. Hummm. .....It's quite rightly. I want to challenge it.