Pack of 4

[Pack] Swedish for Beginners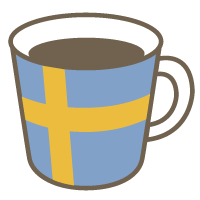 50Min 7,400Puntos (1,850 Points per lesson)
Skype Lesson
Want to start learning Swedish? Let me be your help! This is a 4-lesson pack of Swedish Starters.

Material didáctico
Libro de textos - Rivstart A1-A2 / På svenska 1
Lesson Pack Details
This is a 4-lesson pack. You will be issued 3 "coupons" when the first request is confirmed. You will be able to use these coupons for subsequent requests in the pack. Please note that all requests related to this pack must be taken within 45 days of the confirmation date of the first request.
Detalles de la lección
Swedish may not be that popularly spoken in some countries, but no worries! Start learning this beautiful, singing-like language with me! We will start with learning ABCs in Swedish, and then we will move on to increase Swedish vocabulary and knowledge in grammar. We can try reading comprehension, conversation, and writing practices eventually. We can use the textbook "På Svenska!" in this lesson pack if you want to. I have the textbook, so I can scan parts form that book and give to you before the lesson.



【 Cafetalk Translation / November 2018 】
Política de cancelación del(de la) tutor/a
Cancellation of pack lessons
• 'Unstarted' lesson packs
(1)
can be cancelled any time. Used Points will be completely refunded. If a 'started' lesson pack
(2)
is cancelled, you will be refunded 50% of the price of the remaining lessons provided that the lessons are unrequested, unconfirmed or not within 24 hours of their scheduled start times.
(1) A lesson pack for which none of the requests have been confirmed by the tutor.
(2) A lesson pack with at least one confirmed request. (By confirming the date and time for the first lesson in the pack the tutor confirms the pack as a whole and coupons are automatically issued)
Cancelling individual requests in a pack
• If you wish to cancel a single lesson that belongs to a pack but not the whole pack, you can do so via the request page. In this case, the coupon used to book the lesson will either be refunded or collected, based on the following policy.
---
Antes de que la solicitud haya sido confirmada.
• Es posible hacerlo en cualquier momento.
Luego de que la solicitud de clase haya sido confirmada
•
Menos de 48 horas
antes de que la clase de comienzo→ Coupon will be consumed.
•
No-Show
→ Coupon will be consumed.
Perfil del(de la) tutor/a

From:

In:

Yes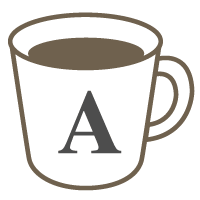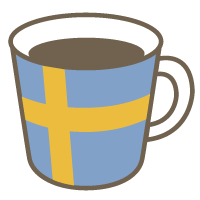 Horarios disponibles
| | | | | |
| --- | --- | --- | --- | --- |
| Mon | 13:00 | - | | 13:30 |
| Mon | 19:30 | - | | 22:00 |
| Tue | 09:30 | - | | 12:00 |
| Tue | 13:00 | - | | 13:30 |
| Tue | 19:30 | - | | 22:00 |
May change depending on week
Hello!/Hej hej! /こんにちは! My name is Kei S-Schönberg. Thank you for visiting my profile page! At Cafetalk, I enjoy teaching Japanese, English and Swedish. The more you learn those languages...
Todas las clases del (de la) tutor/a
Horarios disponibles
---
※ Visualizar en tiempo de: Asia/Tokyo. Iniciar sesión para ver hora local.
Devolución de los estudiantes (3)
***ri07

スウェーデン語の初級のレッスンを受講しています。 文法や言葉の細かいニュアンスを日本語で説明していただけるので、とても勉強になります。テキストの内容以外にも、スウェーデンの文化などのお話を聞けるのも楽しみの一つです。 とても優しい先生なので、初級レベルですが、楽しく授業を続けることができています… more

***e

素晴らしいお人柄でお優しく、本当に感動いたしました。ご授業も楽しくてずっと続けさせていただきたいと思っております。ありがとうございました!!

***o_hon

日常会話に使えるフレーズや簡単な文法を教えていただきました。資料をもとに説明してくださるので、初心者でもわかりやすいです。レッスンの進め方も気軽に相談できるので、挫折せずに続けられそうです。