Proofreading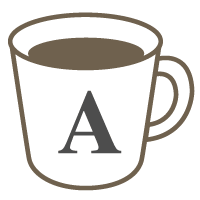 0min 500 Points
No Skype
You write, I correct and make suggestions, up to 500 words.

Material
Flexible
Description
Anytime you need your writing to be proofread and corrected, just send it to me. Any length up to about 500 words is acceptable.

An important email ?

A school project ?

A letter ?

A presentation ?

All are welcome.
This tutor's cancellation policy
Before request is confirmed (fixed)
• Cancellation possible at any time without charge.

After request is confirmed (fixed)
• Less than 24hours before lesson start time.→ 100% of price charged.
• No-Show→ 100% of price charged.
Tutor's profile

From:

In:

1471

Lessons

279

Students
Yes
All lessons offered by this tutor
All Lessons
English
Business
Counseling
Academic Tutoring
Available Times
---
※ Times are shown in Asia/Tokyo. They'll convert to your timezone when you log in.
Feedback (6)
***hiIkeda

自作の証明書類の添削を依頼させていただきました。とても迅速にまた簡潔に、公式な文書にふさわしい書体に訂正してくださって感謝です。またぜひよろしくお願いします。

***dCafetalk

excellent, highly recommended

***hiko1012

It was very helpful! He also explained details that I don't understand. Thank you, Ian! 素晴らしい添削です。とてもためになります。ありがとうございます!

***i0728

Ian先生にライティングの文章を添削していただくため、初めてレッスンをリクエストしました。丁寧に添削してくださり、レビューにはしっかりコメントも残されていて、感激しました。原文と先生の添削を見て質問があれば、次はスカイプレッスンにトライしてみようと思います^^

***amina

I requested to proof my essay of IELTS practice. I am grateful for his prompt handling. I was glad that he commented about my writing. Thank you.