Ska
Easy discussion in Korean
Pack of 4

Easy discussion in Korean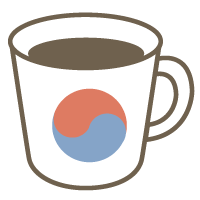 30min 3,400 Points (850 Points per lesson)
Has Trial
10min 0 Points
Skype Lesson
Let's talk what you think in Korean with watching Korean latest news together.

Material
Other - 韓国の子供新聞
Lesson Pack Details
This is a 4-lesson pack. You will be issued 3 "coupons" when the first request is confirmed. You will be able to use these coupons for subsequent requests in the pack. Please note that all requests related to this pack must be taken within 30 days of the confirmation date of the first request.
Description
In this class, we'll have discussion in Korean with watching latest Korean news together.
We'll use newspapers for kids, so you can read articles which are written in easier Korean words.
I'll help you to understand the news by yourself even if it isn't advanced.
In addition to get the perspectives from Korean, your Korean will be improved through this discussion time as well.
【 Cafetalk Translation / January 2019 】
This tutor's cancellation policy
Cancellation of pack lessons
• 'Unstarted' lesson packs
(1)
can be cancelled any time. Used Points will be completely refunded. If a 'started' lesson pack
(2)
is cancelled, you will be refunded 50% of the price of the remaining lessons provided that the lessons are unrequested, unconfirmed or not within 24 hours of their scheduled start times.
(1) A lesson pack for which none of the requests have been confirmed by the tutor.
(2) A lesson pack with at least one confirmed request. (By confirming the date and time for the first lesson in the pack the tutor confirms the pack as a whole and coupons are automatically issued)
Cancelling individual requests in a pack
• If you wish to cancel a single lesson that belongs to a pack but not the whole pack, you can do so via the request page. In this case, the coupon used to book the lesson will either be refunded or collected, based on the following policy.
---
Before request is confirmed (fixed)
• Cancellation possible at any time without charge.
After request is confirmed (fixed)
• Less than
24hours
before lesson start time.→ Coupon will be consumed.
•
No-Show
→ Coupon will be consumed.
Tutor's profile

From:

In:

Yes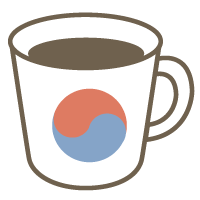 Available Times
| | | | | |
| --- | --- | --- | --- | --- |
| Mon | 21:00 | - | Tue | 00:00 |
| Tue | 00:00 | - | | 13:00 |
| Tue | 21:00 | - | Wed | 00:00 |
| Wed | 00:00 | - | | 13:00 |
| Wed | 21:00 | - | Thu | 00:00 |
Hello, this is Ska. I had majored in creative writing in university, and I started learning Japanese and English since I had interest in language. I've been doing Korean lectures for Japanese...
All lessons offered by this tutor
Available Times
---
※ Times are shown in Asia/Tokyo. They'll convert to your timezone when you log in.
Feedback (10)
***itahara2001

今日も充実した授業でした。トピックが難しい語彙が出てきて大変でしたが、先生がとてもわかりやすく説明してくださり とても勉強になりました。 授業を継続していけば韓国語がよりレベルアップできそうです。 ありがとうございます。

***itahara2001

本当によい先生だと思います。 毎回毎回、楽しく緊張感もあり、新しい語彙や韓国の文化などもわかりやすく説明してくださり とても勉強になっています。 今後も続けて勉強したいと思っています。

***itahara2001

今日は自分の生活について話ました。うまく表現できないところを先生に教えていただきとても勉強になりました。 授業もとても充実していてとても面白いです。 またよろしくお願いいたします。

***itahara2001

今日も楽しく勉強になり授業をありがとうございました。 言葉だけではなく韓国の文化的な背景や新しい言い回しなど教えてくださり、 助かりました。 いつもありがとうございます。

***itahara2001

いつも充実した授業内容でとても満足しています。 先生の話す発音がとてもきれいで勉強になります。 楽しい授業です。