Pack of 4

Elementary Russian Pack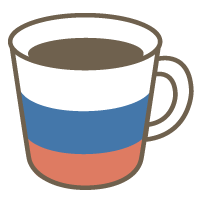 40min 4,700 Points (1,175 Points per lesson)
Has Trial
15min 200 Points
Skype Lesson
Lessons for beginners. Alphabet, pronunciation, weather, conversational phrases, 1 short story.

Material
Other - presentations, pdf book and flash cards
Lesson Pack Details
This is a 4-lesson pack. You will be issued 3 "coupons" when the first request is confirmed. You will be able to use these coupons for subsequent requests in the pack. Please note that all requests related to this pack must be taken within 45 days of the confirmation date of the first request.
Description
Pack includes 4 lessons for beginners (40 min X 1 lesson).
This is your chance to learn and practice Russian with the real Russian speaker (Darya). I have been a teacher for over 5 years in Russia (also work as an Online English Teacher).

I have worked with students from around the world.



Materials


I always provide colorful presentations with animated gifs and funny games. You should just turn your Skype on.

This pack includes 4 lessons.

You can see the plan below:




Skills
After the 1st lesson, you will read your first words and sentences.
After the 2nd lesson, you will understand the basic grammar and sentence's structure.
After the 3d lesson, you will speak with the Russians and understand simple conversations.
After the 4th lesson, your Russian level will be higher than 2 weeks ago. And you will be proud that you have read at least 1 Russian story.


I always very glad to give you lessons and discount after this course.



I hope to see you soon!




Cafetalk's cancellation policy
Cancellation of pack lessons
• 'Unstarted' lesson packs
(1)
can be cancelled any time. Used Points will be completely refunded. If a 'started' lesson pack
(2)
is cancelled, you will be refunded 50% of the price of the remaining lessons provided that the lessons are unrequested, unconfirmed or not within 24 hours of their scheduled start times.
(1) A lesson pack for which none of the requests have been confirmed by the tutor.
(2) A lesson pack with at least one confirmed request. (By confirming the date and time for the first lesson in the pack the tutor confirms the pack as a whole and coupons are automatically issued)
Cancelling individual requests in a pack
• If you wish to cancel a single lesson that belongs to a pack but not the whole pack, you can do so via the request page. In this case, the coupon used to book the lesson will either be refunded or collected, based on the following policy.
---
Before request is confirmed (fixed)
• Cancellation possible at any time without charge.
After request is confirmed (fixed)
•
More than 24 hours
before lesson start time.→ Cancellation is possible at any time.
•
Less than 24 hours
before lesson start time.→ The tutor may take a cancellation fee.
•
No-Show
→ The tutor may take a cancellation fee.
(Please check with the tutor for details.)
Tutor's profile
From:

In:

Yes
All lessons offered by this tutor
Available Times
---
※ Times are shown in Asia/Tokyo. They'll convert to your timezone when you log in.
Feedback (7)
***oK

Darya's class helps me to keep motivated to study the elemental Russian as a new learner. I am very happy with the class.

***rew.crossland

Another great lesson thank you! Andy

***1kn

Darya先生はいつもの通り、教材を準備してくれてそれらを使い音読で語彙力の増強に努めていただけました。子ども向けの教材も豊富にあるので、ロシア語学習に熱心な息子さん娘さんをお持ちの方はお子さんに受講させることをオススメします。 As always she is friendly and pr… more

***1kn

先生は親切にも事前にマテリアルを準備してくれ、なお、こちらの知らない単語を全てまとめてくださった。英語がある程度わかる方であればコミュニケーションをそつなく取れるので分からないところは気兼ねなく質問できるのもよい。なお、会話の幅も広いのでフリートークもオススメできる。 I highly rec… more

***rew.crossland

Darya is very nice and personable, and we built a good rapport quickly. her materials are good and I enjoyed the reading and speaking, and I look forw… more