Casual English conversation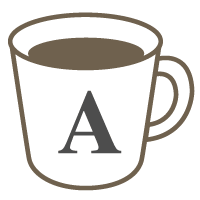 40분 1,200포인트
스카이프
Let's practice what to say in a new situation

교재
상담 가능
레슨 상세 내용
Casual conversation
Greeting
Hey How are you?
Reply: I'm good, you? Or fine, you.
Try not to say, "I'm fine thank you, and you?" Try to use a phrase that a native speaker would use. It might indicate to the native speaker that you are not giving a robotic response, but if you get stuck… stick to the basics. It's not wrong to say; "I'm fine thank you, and you?"
Greeting practice
Student and teacher roleplay.
Conversation starters
Now, try asking the other person a question. Keep the questions, what, when, where and how in mind. You can ask the person a range of questions e.g. Where are you from? Do you live here? What do you do for a living? What's your plans for the weekend? Don't wait for the other person to ask you a question. Depending on the situation, try not to ask questions that require only a yes or no answer. If you are in a dining situation, try asking something like; what do you enjoy eating? Instead of asking if they like apple pie. Don't be afraid to ask follow up questions like; who do you think makes the best apple pie? This could lead to interesting conversation. The person might tell you that their grandmother makes the best apple pie. You can then ask about the person's family. Keeping up to date with news events is also a good idea. This will give you the opportunity to ask a question like: "hey, did you hear about…" Whether it's sports, celebrity news, weather or entertainment news.
Let's practice:
We are meeting each other for the first time at a restaurant (a dinner) with mutual friends.
You: Hey, how are you?
Me: I'm doing really good, thanks for asking. How are you?
You: I'm good.
Suggested topics: talk about the hotel or restaurant. Ask whether the person has ever been there before. If they think the food here is any good. Ask them about your mutual friends. How long have they been friends? Do you live around here? What do you enjoy doing in this town/city?
There are all great questions to ask that could lead to excellent conversation, depending on the person you talk to. Remember that some people are just not very communicative. You can often tell by the way a person carries themselves if they will be talkative or not. Strike up a conversation with someone in the group who looks open to it. When you ask a question and you see that the person is getting excited (passionate) about the topic, you know that you have found a point of interest. This is something you can elaborate on with them further.
Further practice: Student and teacher assumes the roles of two people meeting for the first time through mutual friends.
Complementing people is always a good idea. This shows that you are enjoying the other person's company. E.g. I like your shirt (mention colour, print, material or cut.) That's a nice dress you are wearing. I like your shoes. Try not to complement someone on their body (face, eyes, hair, build, legs etc.) Unless you know the person well. Otherwise it might be perceived as flirting. Remember… despite the fact that you are not a native English speaker, you are an adult and will be judged as an adult.
Let's practice complements:
Student and teacher roleplay.
Share something about yourself. What your plans are for the weekend (or next). A trip you are planning. Or a trip you have just returned from. A project that you are working on. This shows that you are willing to share something about your life (and experiences) with them.
Sharing practice:
Student and teacher roleplay.
Ending the conversation.
Even though you might be in a situation where you want to make friends and make conversation with someone, you have the right to exit the conversation, if you don't feel comfortable any more. Or the conversation might come to a natural end. This could be because your friends have all gathered around the table or your Uber might have arrived. Or it is just time to leave. Never turn your back and simply walk away. This is extremely rude. Even if you had a successful conversation with the person. That person will take offence and the next time you see them they might avoid you.
Phrases to exit a conversation:
Excuse me: This is a good phrase to use if you are involved in a group conversation. Make eye contact with the people in the group and politely say: Excuse me. Then exit the group. This is also a useful phrase to use in a situation where you spoke to one person and another person joins the conversation and takes over, leaving you with little chance to talk.
It was nice meeting you. Hope to see you again. This is an excellent ending to the conversation. You met a new person and you tell them that you enjoyed their company and you are pleased to have met them. Usually when you say: It was nice to meet you. This is an indication that the conversation is ending. It is a polite way of concluding a conversation. In a relaxed situation you can also say something like: See you later.
Practice to exit the conversation
Student and teacher roleplay.
카페토크의 취소 방침
리퀘스트 확정전
• 언제든 취소 가능

리퀘스트 확정후
• 레슨 시작 24시간 이전→ 언제든 취소 가능
• 레슨 시작 24시간 미만→ 취소 요금이 필요할 수 있습니다.
• No-Show→ 취소 요금이 필요할 수 있습니다.
(강사에 따라 달라지기 때문에 강사에게 연락을 하실 것을 권해드립니다.)
강사 프로필

From:

In:

있음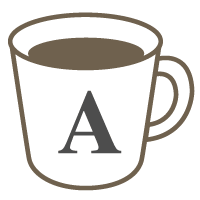 레슨 가능 시간
| | | | | |
| --- | --- | --- | --- | --- |
| 월 | 15:00 | - | | 15:30 |
| 월 | 15:30 | - | | 20:00 |
| 월 | 21:00 | - | 화 | 00:00 |
| 화 | 02:00 | - | | 05:30 |
| 화 | 14:00 | - | | 17:00 |
Hi there, I am Mariska. I'm a native English-Speaking South African. As a teacher I want to help students build on their confidence. Using practical materials to arm students with everyday English kn...
레슨 가능 시간
---
※ 시간은 Asia/Tokyo 로 표시하고 있습니다. 로그인 하신 후에는 여러분의 등록정보에 의해 시간이 자동으로 계산되어 표시됩니다.