Pack of 4

Active English Pack!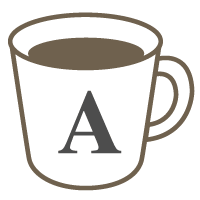 40min 9,500 Points (2,375 Points per lesson)
Skype Lesson
4 lesson system to improve your English

Material
Flexible
Lesson Pack Details
This is a 4-lesson pack. You will be issued 3 "coupons" when the first request is confirmed. You will be able to use these coupons for subsequent requests in the pack. Please note that all requests related to this pack must be taken within 60 days of the confirmation date of the first request.
Description
This is a lesson pack for determined students who are committed to doing at least one 40 minute lesson each week.
If you choose this package, I will open up an agreed on time each week. That way we can have a regular schedule. If you need more flexibility, then purchasing other individual lessons is the best strategy. If what you want is a regular schedule, then it's best we discuss it together, so I can find a regular time for you.
After each lesson I recommend reviewing the detailed and professionally organized Skype notes
to study and prepare for our next lesson. This ensures that you reach your goal!
Cafetalk's cancellation policy
Cancellation of pack lessons
• 'Unstarted' lesson packs
(1)
can be cancelled any time. Used Points will be completely refunded. If a 'started' lesson pack
(2)
is cancelled, you will be refunded 50% of the price of the remaining lessons provided that the lessons are unrequested, unconfirmed or not within 24 hours of their scheduled start times.
(1) A lesson pack for which none of the requests have been confirmed by the tutor.
(2) A lesson pack with at least one confirmed request. (By confirming the date and time for the first lesson in the pack the tutor confirms the pack as a whole and coupons are automatically issued)
Cancelling individual requests in a pack
• If you wish to cancel a single lesson that belongs to a pack but not the whole pack, you can do so via the request page. In this case, the coupon used to book the lesson will either be refunded or collected, based on the following policy.
---
Before request is confirmed (fixed)
• Cancellation possible at any time without charge.
After request is confirmed (fixed)
•
More than 24 hours
before lesson start time.→ Cancellation is possible at any time.
•
Less than 24 hours
before lesson start time.→ The tutor may take a cancellation fee.
•
No-Show
→ The tutor may take a cancellation fee.
(Please check with the tutor for details.)
All lessons offered by this tutor
Available Times
---
※ Times are shown in Asia/Tokyo. They'll convert to your timezone when you log in.
Feedback (16)
***oi_Tabata

Every time I am able to learn various things such as new words, sentence, pronounselation and something creative. He understands Japanese personality… more

***hi.S

John 講師は、要所要所でレビューの時間を作ってくれるので、習った事、使ったフレーズが定着するのを助けてくれてます。

***hasan2000

It has been more than 10 years since I studied English online. The teacher, John B is the best ever teacher for me. Needless to say, he is a professio… more

***ukejinho

まずはそのプロ意識の高さに脱帽です。 とにかくレッスンでは何かしら学んで終わって欲しいという先生の思いがしっかり伝わって来ます。なのでいい加減な気持ちでは申し訳ないレッスンです。  事前準備が周到であればあるほど内容の濃いレッスンになると思います。 レッスンのキーは自分の準備具合で決まると… more

***ple

John先生のレッスンを何回か受けています。先生には英語の表現の中でも、よい表現、丁寧で素敵な表現を教えてくださり嬉しく思っています。 単語やフレーズの使い方も丁寧に説明して下さるのでしっかりと理解できます。ロールプレイングからも多くを学ぶことができます。 発音についても目から鱗の話に出くわした… more