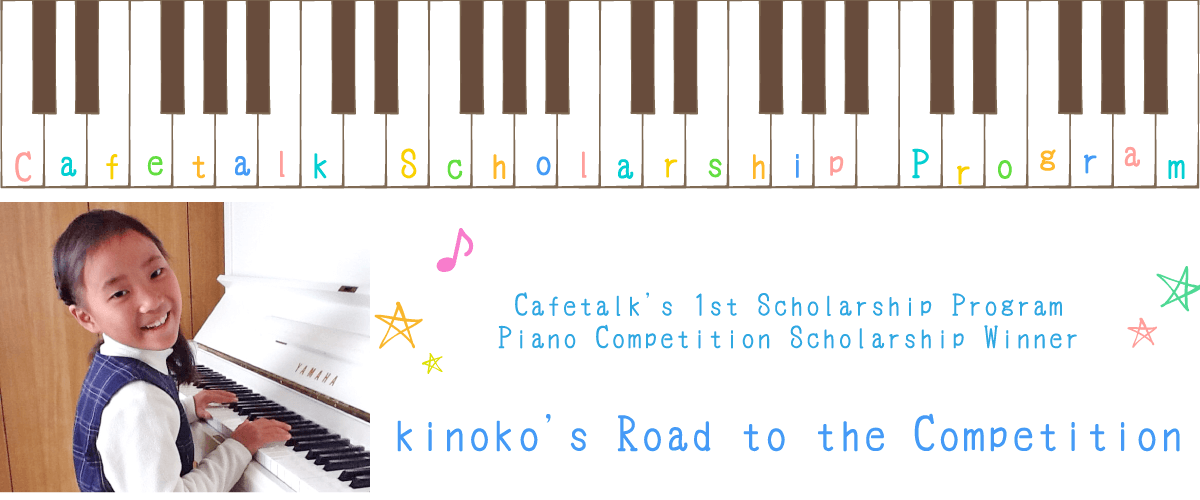 Let's a take look at piano scholarship winner kinoko's practices.
We'll be bringing you the latest updates through interviews and videos
Interview #1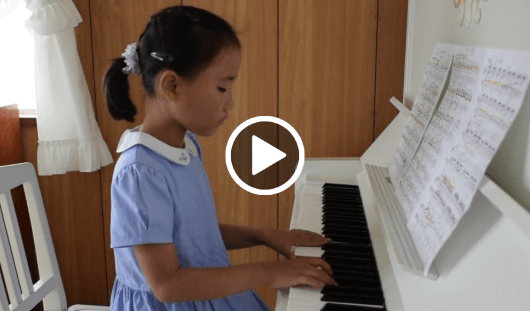 Piano Background
6 years old

Began playing piano

"Attended a music school from the age of 2 and naturally moved onto piano at age 6"

Dec. 2015

Began taking piano lessons on Cafetalk

"We stumbled upon Cafetalk while searching for a piano teacher!"

Apr. 2016

Became A Cafetalk Piano Scholarship Student Interview #1

"It gave us the chance to get to know Cafetalk on a deeper level. Now we're also planning to take English and French lessons!"

Jun. 2016

Scholarship Program Interview Shoot

"I was happy that Sae (Cafetalk media staff member) came to our house. She said I'm better at an interview than my mom! Thank you for the fun experience."

Aug. 2016

Date of the Preliminaries

"I want a trophy!" She's determined!