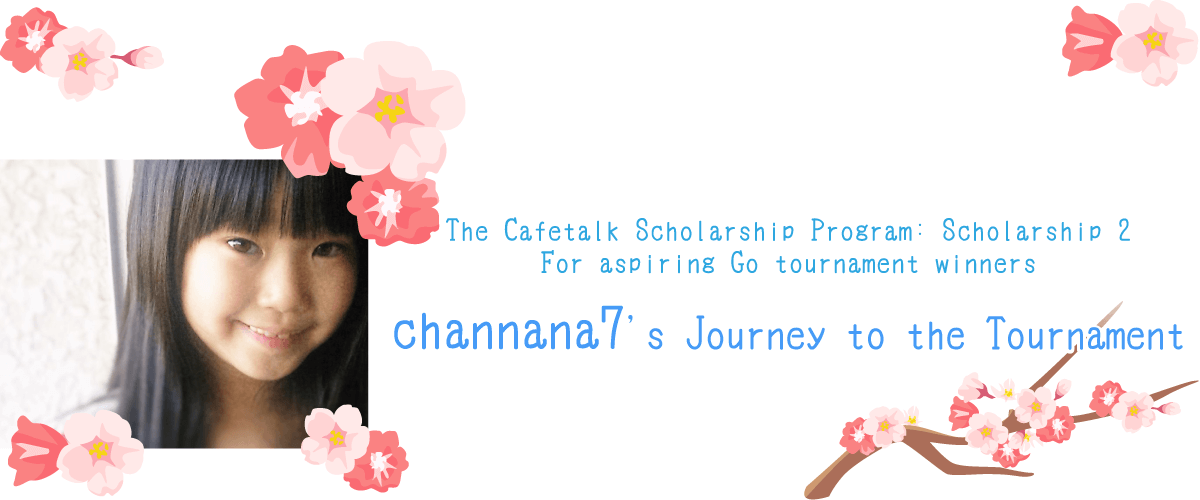 Let's a take look at Go scholarship winner channana7's journey! We'll be bringing you the latest updates via interviews and videos. She's been active in various competitions, winning first prize and special recognition awards.
Interview #1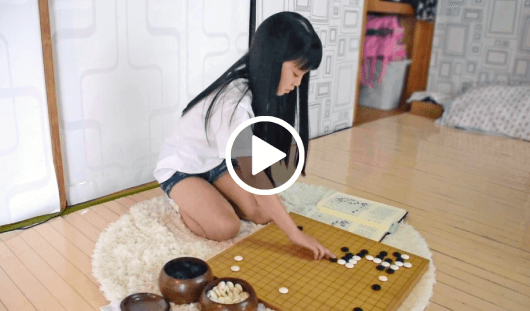 Go Background
8 years old

Began playing Go

I began attending a Go academy in secret because I wanted to play with my grandfather, who is a highly ranked player.

9 years old

Began taking Go lessons on Cafetalk

I started because I wanted to play against strong opponents. I found out that Cafetalk was offering scholarships, saw who'd I'd be playing against and thought they looked good, so I applied.

May 2016

Became a Cafetalk Go scholarship student Interview #1

My teacher is always really nice and teaches me patiently! I'll work really hard to make my dream come true!

Jun. 2016

Competed in the Arakawa-ku Kids Igo Tournament. Won a special recognition award.

I won a special recognition award at the Arakawa-ku Kids Igo Tournament. They specially created the award for me because I played a great game against a girl who was the same level as me (2 dan). I was so upset when I lost that I even cried, but it was really nice to have my hard work acknowledged.

Jul. 2016

Seishonen Igo Ikuseikai (Kyu Rank Class) Champion

I won first place at the Seishonen Igo Ikuseikai (Kyu Rank Class) !!

Jul. 2016

Scholarship Program Interview Shoot

Kagami-san came and we got to talk about all sorts of stuff and had a fun video shoot. We took a bunch of different shots so I was nervous at first, but I got comfortable pretty quickly.

Oct. 2016

Upcoming Tournaments

I'm planning to compete in the Youth International Go Tournament, Suginami-ku Seishonen Igo Festival, Noryo Igo Girls Fest Championship Indiscriminent Class (5 dan and up). My ultimate goal is to compete in the Kurashiki Kodomo Kiseisen in October. I will practice as hard as I can to pass the preliminaries!
Other Scholarship Students