FREE TRIAL MONITORS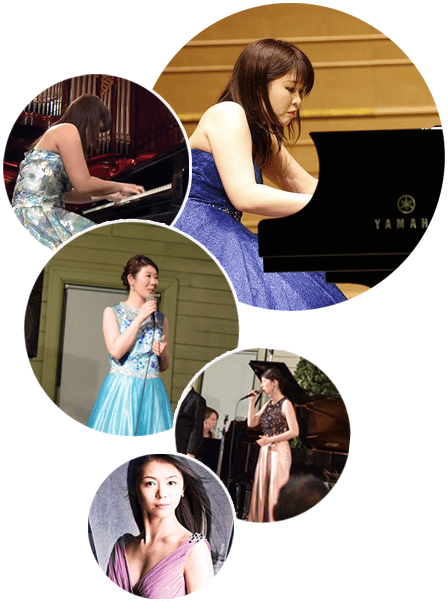 Riny ショパンの国ポーランド在住♪ 世界各国、日本で年間数多くのコンサート、ソロリサイタルに出演する人気ピアニスト、カフェトークではお子様から上級者の方まで情熱をもってレッスンしています!

Saya ソプラノ歌手歴10年、先日の札幌時計台コンサートでも美しい歌声を披露された声楽講師です。「歌う楽しさを貴方に!」世界に一つしかない貴方の声で、Saya講師と一緒に歌う楽しさを実感しましょう!

Maeda Masumi クラシックの他ポップスや映画音楽なども。丁寧な指導と的確なアドバイスに多くのファンを持つ人気講師です。最近は音楽理論のレッスンも人気、ピアノレッスンと合わせての受講がおすすめです♪

カフェトークでオンライン音楽レッスンをご受講されている方向けの発表の場、音楽発表会。
第4回を迎え、今年も日本全国・海外から25名以上の方にご出演いただきました。

募集期間 2018年6月5日~6月16日
応募条件
ピアノや歌のオンラインレッスンに興味があるが受講されていない方
過去受講していたが再開に二の足を踏んでいる方
お子様の習い事として、トライアルしてみたい方
その他
Selection: 10 people maximum
Requirements
2レッスンご受講後に、レッスンの口コミを入れていただくと、もう2レッスンプレゼント!
Public feedback can be posted through the Cafetalk website after each lesson.
Sharing your experience on social media such as Facebook and Twitter is highly encouraged, but not required.
Apply to be a monitor!
Please fill out all of the information on the application form to apply.
City or region of residence
Date of Birth
Self-Promotion
*Please note that monitoring opportunities may be canceled if no suitable candidates are found.
※モニターに当選された方にのみ、2018年6月17日までにメールにてご連絡を差し上げます。
* Please note that we may choose another applicant if we do not receive a response within 4 days.

カフェトークについて詳しくはこちらから。
Book a free counseling session if you need help choosing tutors, lessons or require assistance in anything at all.