Lady Ayame
American English Discount Pack! (30-min)
Pack of 5

American English Discount Pack! (30-min)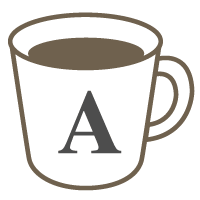 30min 4,800 Points (960 Points per lesson)
Skype Lesson
This is a 5-Lesson Pack for the price of 4! 1 Lesson Free! (Instead of 1,200 points for each 30-minute lesson, pay only 960 points per lesson!.) Total points for 5 Lesson = 6,000 (With the Value Discount Pack --> Only 4,800 points)

Material
Flexible
Lesson Pack Details
This is a 5-lesson pack. You will be issued 4 "coupons" when the first request is confirmed. You will be able to use these coupons for subsequent requests in the pack. Please note that all requests related to this pack must be taken within 60 days of the confirmation date of the first request.
Description
Lesson:


This "5 Lesson-Pack" includes quick English conversational practice during each of the 5 classes customized to your individual level. The fifth class is the final review of what we covered during the first four lessons. At the same time, I am a flexible tutor so I can organize the lessons according to what is most beneficial for you depending on your request.

I was born and raised in Tokyo, Japan until the age of 18-yrs-old. As a result, I am bilingual in both Japanese and English. I moved to the US to attend the University of California Los Angeles (UCLA) and received a Bachelor of Fine Arts (BFA) in Theatre Arts. I have lived in Los Angeles for most of my life. In addition, I also have a Master's degree in Library and Information Science (MLIS) from the San Jose State University (SJSU). I love teaching both adults and children!

Due to the fact that students have different goals in mind, I can customize the lesson to meet your individual goal. For example, perhaps you want to become more proficient with the English language for reasons such as travel, work, hobby, personal improvement, or to help your children with their homework. I am able to customize your lesson to meet the conversational skills necessary to reach your goal!

I am a patient, gentle and easy-going teacher so you can feel comfortable learning a new language. This is a great springboard to practice English conversation!

[*Note:] Due to the number of students that I teach every day, I'm afraid I don't have time to provide feedback for each lesson. However, if you would like written feedback after the lesson, please mention it in advance along with your lesson request. Thank you for your understanding and cooperation.


Please note that a refund is not possible once the first lesson has been completed.

Yoroshiku onegai-shimasu!

Warmest regards,
Lady Ayame
Cafetalk's cancellation policy
Cancellation of pack lessons
• 'Unstarted' lesson packs
(1)
can be cancelled any time. Used Points will be completely refunded. If a 'started' lesson pack
(2)
is cancelled, you will be refunded 50% of the price of the remaining lessons provided that the lessons are unrequested, unconfirmed or not within 24 hours of their scheduled start times.
(1) A lesson pack for which none of the requests have been confirmed by the tutor.
(2) A lesson pack with at least one confirmed request. (By confirming the date and time for the first lesson in the pack the tutor confirms the pack as a whole and coupons are automatically issued)
Cancelling individual requests in a pack
• If you wish to cancel a single lesson that belongs to a pack but not the whole pack, you can do so via the request page. In this case, the coupon used to book the lesson will either be refunded or collected, based on the following policy.
---
Before request is confirmed (fixed)
• Cancellation possible at any time without charge.
After request is confirmed (fixed)
•
More than 24 hours
before lesson start time.→ Cancellation is possible at any time.
•
Less than 24 hours
before lesson start time.→ The tutor may take a cancellation fee.
•
No-Show
→ The tutor may take a cancellation fee.
(Please check with the tutor for details.)
Tutor's profile

From:

In:

7067

Lessons

1023

Students
Yes
Available Times
| | | | | |
| --- | --- | --- | --- | --- |
| Mon | 20:00 | - | Tue | 02:00 |
| Tue | 06:00 | - | | 13:00 |
| Tue | 20:00 | - | Wed | 02:00 |
| Wed | 06:00 | - | | 13:00 |
| Wed | 20:00 | - | Thu | 02:00 |
Hello! My name is Patricia Ayame Thomson but you can call me Lady Ayame. [Introduction:] ~ I was born and raised in Tokyo, Japan until I was 18 yrs old. While in Japan, I was a campaign model f...
All lessons offered by this tutor
Available Times
---
※ Times are shown in Asia/Tokyo. They'll convert to your timezone when you log in.
Feedback (155)
***ukit

Thank you Ayame-san for your great teaching! I sincerely appreciate your kindness. Your proofreading is wonderful!

***ha30371

初めてでしたが,とても楽しくお話ができました。次のレッスンが楽しみです。

***kos

こちらから教材を送ることが多いですが、どんな教材でも対応できる柔軟性のある先生です。あと、とにかくカワイイです♡ 今は娘の学校が再開して、時々しか受けられなくなってしまいましたが、引き続きよろしくお願いします!

***ngo_yy

テキストを使ったレッスンも楽しいですが、最近の米国の時事について話すもの楽しいです。国内の報道だけではわからない事を知ることができて言語以外でも勉強になります。

***ako

とにかく先生と話すのが楽しいです。先生はいつも私の英語を褒めてくれるので、それが密かに私のモチベーションだったりします。人を褒めたり、人を安心させたりするのがうまいと感じます。本当に先生との会話が楽しくていつも30分があっという間に感じています。もし楽しい会話を求めている人がいればおすすめします。ま… more