Suja
(WRITING)15-day Journal Practice
Pack of 15

(WRITING)15-day Journal Practice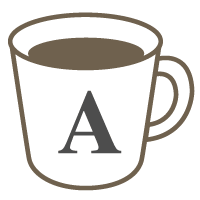 0min 6,400 Points (427 Points per lesson)
No Skype
Write a journal daily for 15 days and see your writing skills gradually improve. Improve grammar, vocabulary and sentence structures with daily writing practice.

Material
Flexible
Lesson Pack Details
This is a 15-lesson pack. You will be issued 14 "coupons" when the first request is confirmed. You will be able to use these coupons for subsequent requests in the pack. Please note that all requests related to this pack must be taken within 25 days of the confirmation date of the first request.
Description
Try this 15-day writing exercise where you will write short journals about your daily experiences. This writing model aims to improve your language skills by expanding your range of vocabulary and correcting your grammar. Learn new ways to express yourself, including the use of idioms and proverbs where they might work.


What is Journal Writing about?
Keeping a journal is a great way to document your thoughts, feelings and opinions on everything from work to school. It can be a point to get your started on the writing process if you haven't written before in order to get you to overcome moments of writer's block and therefore improve your confidence in writing.


How can I start?
To start a journal, all you need is the willingness to write!
Simply start writing about whatever that comes to mind and see where it leads. Or, ask me for suggestions and I'll be happy to get you started off. Here are some suggestions to get you started:
-Write about your favourite food
-A Book you've read
-A Hobby
-Something you experiences at work today
-Someone you just met
-A place you've just travelled to
-A place you'd like to travel to



How many words per journal?
I would recommend an average of 100 words per journal.
Please do not exceed 250 words.




Cafetalk's cancellation policy
Cancellation of pack lessons
• 'Unstarted' lesson packs
(1)
can be cancelled any time. Used Points will be completely refunded. If a 'started' lesson pack
(2)
is cancelled, you will be refunded 50% of the price of the remaining lessons provided that the lessons are unrequested, unconfirmed or not within 24 hours of their scheduled start times.
(1) A lesson pack for which none of the requests have been confirmed by the tutor.
(2) A lesson pack with at least one confirmed request. (By confirming the date and time for the first lesson in the pack the tutor confirms the pack as a whole and coupons are automatically issued)
Cancelling individual requests in a pack
• If you wish to cancel a single lesson that belongs to a pack but not the whole pack, you can do so via the request page. In this case, the coupon used to book the lesson will either be refunded or collected, based on the following policy.
---
Before request is confirmed (fixed)
• Cancellation possible at any time without charge.
After request is confirmed (fixed)
•
More than 24 hours
before lesson start time.→ Cancellation is possible at any time.
•
Less than 24 hours
before lesson start time.→ The tutor may take a cancellation fee.
•
No-Show
→ The tutor may take a cancellation fee.
(Please check with the tutor for details.)
Tutor's profile

From:

In:

1145

Lessons

226

Students
Yes
All lessons offered by this tutor
Available Times
---
※ Times are shown in Asia/Tokyo. They'll convert to your timezone when you log in.
Feedback (27)
***mori

書くことが好きで、これまでもよく書いてはいましたが、どなたかに添削していもらったことはありませんでした。まさに私が求めていたレッスンで、先生の添削とメッセージには大変モチベーションがあがります。ライティング学習を習慣化したい方にはオススメです!

***mori

とにかくfeedbackが丁寧で、早い。これは受講者にとって大変ありがたいことです。これからも継続して受講します。ますます書くことが楽しくなってきました。

***mori

What a wonderful writing class! I've always learned something useful from each correction and advice. Her comments are educational and meaningful, whi… more

***mori

I love writing, and I love doing so with an ardent reader! I'm lucky to come across her lesson. Thank you for encouraging me.

***mori

Her response came to me right after I had submitted my journal! It was great because I clearly remembered what I had written. Her comments is also in… more