English - Free Talk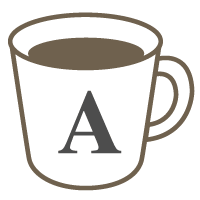 30min 800 Points
Skype Lesson
Let's have an English chit-chat, shall we?

Material
Flexible
Description
In this lesson, we will talk freely about anything you choose. The topic can be your choice, or we can just jump around, talking about random topics.
I will challenge you with lots of surprising and interesting questions.
At the end of the lesson, you will be amazed at how much you have improved your speaking skills and understand more about yourself. Let's have a fun chat, shall we?
This lesson is recommended to
- Pre- intermediate level and above
- Students who already understand basic English grammar and know how to use basic vocabulary
- Students who want to practice English speaking
-----------------------------

- If you have any questions about this lesson, feel free to send me a message.
- If you'd like to understand more about my teaching style, please check out my profile page.
- If you're a new student who would like to get to know me, my teaching style as well as which lesson is best for you, I highly recommend you take a FREE Counselling Session.
This tutor's cancellation policy
Before request is confirmed (fixed)
• Cancellation possible at any time without charge.

After request is confirmed (fixed)
• Less than 2hours before lesson start time.→ 50% of price charged.
• No-Show→ 50% of price charged.
Tutor's profile
From:

In:

Yes
All lessons offered by this tutor
All Lessons
Vietnamese
English
Available Times
---
※ Times are shown in Asia/Tokyo. They'll convert to your timezone when you log in.
Feedback (20)
***uyama

I enjoyed talking with her every time. She told her opinions clearly. So we talked deeply. In this lesson we talked about learning new languages. … more

***uyama

I enjoyed the lesson. We talked about train station in Japan. Because the train is very useful when we move. I talked about the restaurant and trai… more

***uyama

このレッスンでは、いろいろなことをトピックに選び、それらに関して日本とベトナムではどうなのかを語り合っています。先生は、日本にとても興味を持っていらっしゃるので、話が弾みます。楽しいのでこれからも続けていきたいです。

***uyama

今回は、コンビニ、回転寿司についてお話ししました。 ベトナムのコンビニのおでんは、辛いのが普通など、日本との違いがあることを知りました。 これからも、日常的な話題で、英語をたくさん話すレッスンにしていきたいと思います。

***uyama

Lan is a good thrasher. She talked with smiling. So I could talk with her comfortably. We talked about women in Japan and Vietnam. I enjoyed talki… more